Traffic police help people clean up rice spilled over on the road
Thứ Ba, 11/10/2022, 20:14
PSNews – Seeing a female driver dropping a large amount of rice on the road, a traffic police patrol team from the Ninh Thuan Provincial Traffic Police Division quickly joined local people to gather rice for the owner.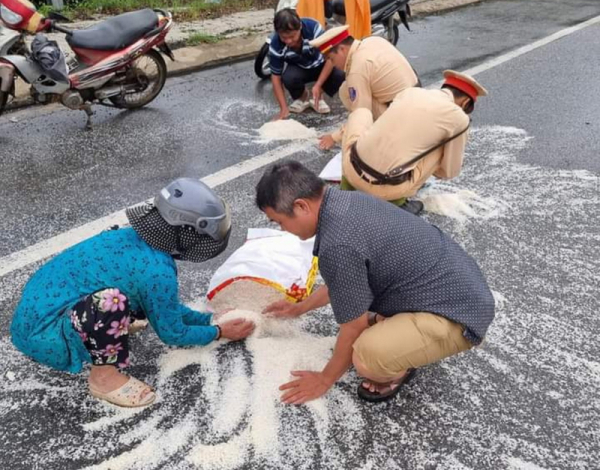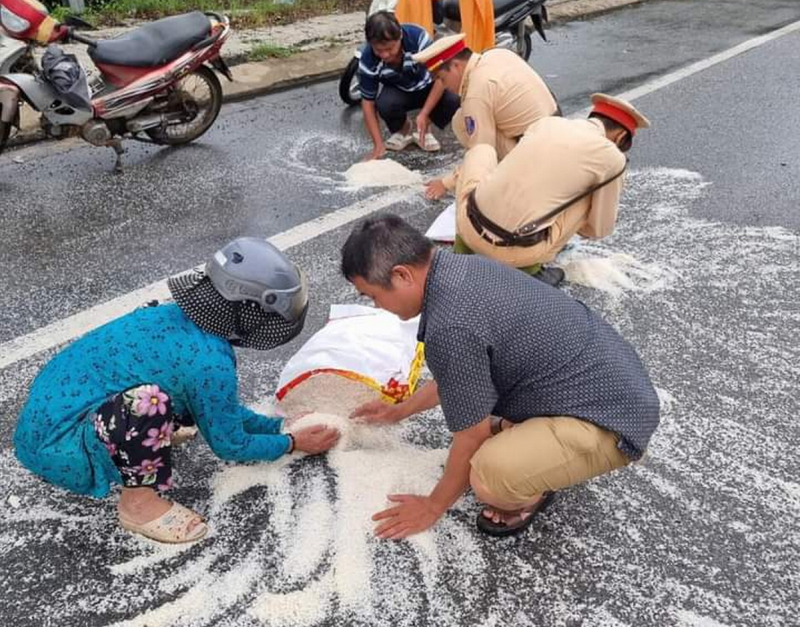 The incident happened at 2.30 pm on October 8 on the National Highway 1A in Tan Son village, Thanh Hai commune, Phan Rang – Thap Cham City when a female driver suddenly dropped her rice packages, spilling over a lot of rice on the road, endangering other vehicles running on the road.
Spotting the case, the traffic police team that was patrolling in the area got to the scene, guided traffic flows and joined local people in gathering the rice and cleaning up the road.
The moves of the traffic police officers were very impressed by local people and passers-by. They contributed to beautifying the image of the police officer in people's hearts.