Data For Life 2023 competition draws hundreds of entries
Thứ Bảy, 28/10/2023, 22:20
PSNews - Within two months, the "Data For Life 2023" competition had received nearly 200 entries from 197 teams with more than 580 participants nationwide.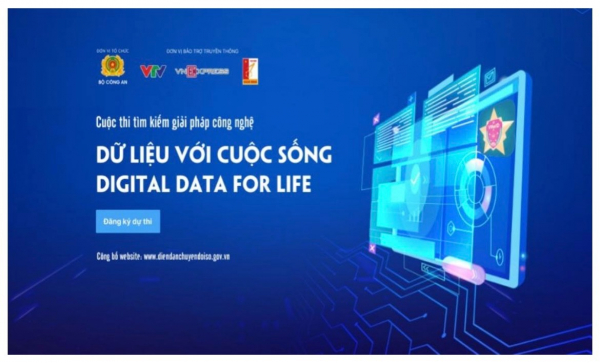 The entries were categorized into digital government and digital society, artificial intelligence and digital transformation, transportation and agriculture; education, health care and environment.

Following deliberations, the judging panel for each category selected 10-11 ideas to advance to the presentation round. As a result, a total of 41 entries made it to the preliminary round, 11 higher than the initial estimate.
The final round is slated for November 23-24, with 10 teams taking part. The top five will be honored. 
"Data For Life 2023" competition is co-hosted by the Police Department for Administrative Management of Social Order under the Ministry of Public Security, Hanoi University of Science and Technology, Vietnam Television, and VnExpress. 
The competition aims at gathering young talents to promote creative and practical technology products regarding three aspects, which are digital government, digital society, and digital economy.
The prizes are worth 370 million VND (15,400 USD) in total, with 200 million VND for the first prize and 100 million VND for the second prize.