Five Vietnamese airports launch automatic entry systems
Chủ Nhật, 20/08/2023, 09:37
 The police at five Vietnamese international airports - Da Nang, Noi Bai, Cam Ranh, Tan Son Nhat, and Phu Quoc - have officially put their automatic entry system (Autogate) into operation.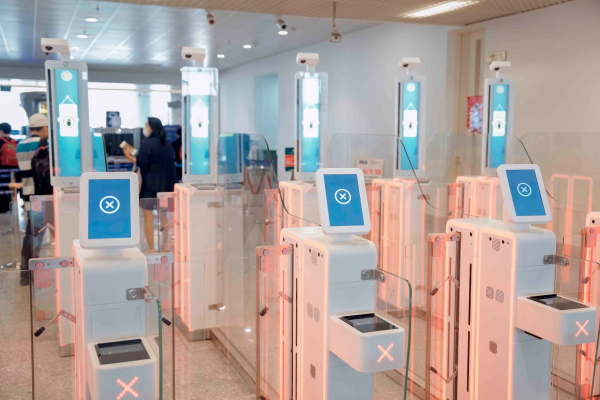 The Autogate application will contribute to speeding up immigration procedures, reduce the number of personnel serving at security desks at airports, whilst simultaneously enhancing security measures.
The changes will see the systems installed in the departure and arrival areas.
In the initial phase of operation, Autogate will be applied to Vietnamese citizens with valid passports.
The system will be accessible to all Vietnamese citizens holding chip-based passports upon arrival. Passengers without such passports will be guided to register at the airport, a process which takes around four minutes and involves passport and fingerprint scanning, as well as biometric and facial recognition.
As such, travelers only need to register for a permit once for all subsequent entry and exit occasions as long as the passport remains valid.
For departures, the system is available only for Vietnamese citizens who hold diplomatic and official passports, along with those possessing APEC business travel cards, and with cabin crew members.
The Autogate area comprises two layers. In the first layer, passengers scan their passports and boarding passes. After they successfully scan, face recognition and fingerprint scanning will follow, thereby eliminating the need for customs officers to stamp the passport.
The Autogate has not yet been applied to foreign passengers upon their arrival, but their departure if they possess valid residence cards or temporary residence cards issued by authorised agencies of Vietnam.