Over 300 technological brands introduced at NEPCON Vietnam 2023
Thứ Tư, 06/09/2023, 23:01
The International Electronics Manufacturing Technology Trade Exhibition and Conference (NEPCON Vietnam 2023) kicked off in Hanoi on September 6, featuring nearly 300 brands of technology, machinery and equipment.
Organised by RX Tradex Vietnam - ASEAN's leading exhibition organiser, the three-day event sees the participation of exhibitors from over 10 countries worldwide, including Japan, the US, the Republic of Korea, Singapore, Thailand, Germany, and India.
Several business exchange activities to link domestic and international enterprises will also be held during the event, including a technology symposium and the latest bulletins on emerging markets in the field.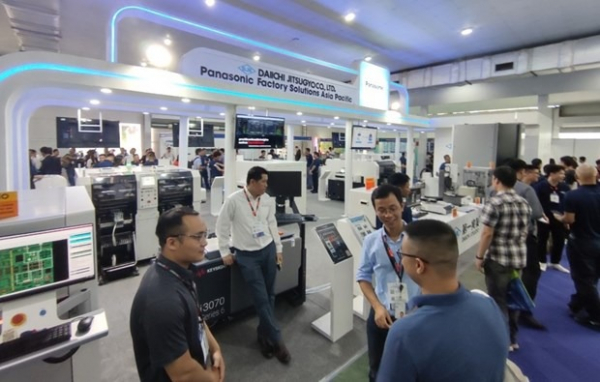 Do Thi Thuy Huong, member of the Executive Committee of the Vietnam Electronic Industries Association, said that the fair will open opportunities to support businesses to exchange, learn from each other towards sustainable development as well as updating trends, advanced technology and smart manufacturing solutions. It is also a chance to enhance capacity to attract foreign investment and improve skills and standards to participate in the global supply chain.
On the occasion, the fair will introduce a special edition of the NEPCO in the southern economic hub of Ho Chi Minh City.
NEPCON stands for an exhibition that showcases machine tools, testing equipment, and electronics manufacturing technologies. It ranks as Vietnam's premier and sole electronics fair.
Founded in 2008, NEPCON has grown into a pivotal gathering for technology aficionados and professionals globally. Every year in September, the fair is hosted in Hanoi. Besides, NEPCON events also span across other leading Asian cities in China, the Republic of Korea, and Japan.