President calls for increased investment in science, technology
Thứ Năm, 24/11/2022, 21:00
Twenty-nine works by 281 authors and co-authors were honoured at the awarding ceremony of the sixth Ho Chi Minh Awards and the sixth State Awards on Science and Technology on November 23 in Hanoi.
The Ho Chi Minh Awards and the State Awards, launched in 1996, are the most prestigious for outstanding and high-valued projects that have had a great impact on people's lives as well as significantly contributing to the cause of socio-economic development, defence and security.
In this edition, 12 works got the Ho Chi Minh Awards, and the rest the State Awards.
Speaking at the ceremony, President Nguyen Xuan Phuc affirmed that the Party and State always consider science and technology development and application as a top national policy and one of the most important driving forces for socio-economic development and national defence.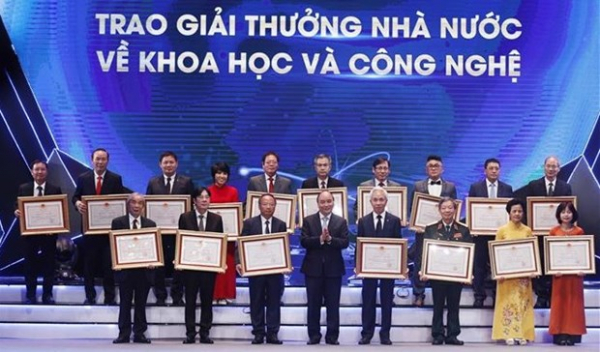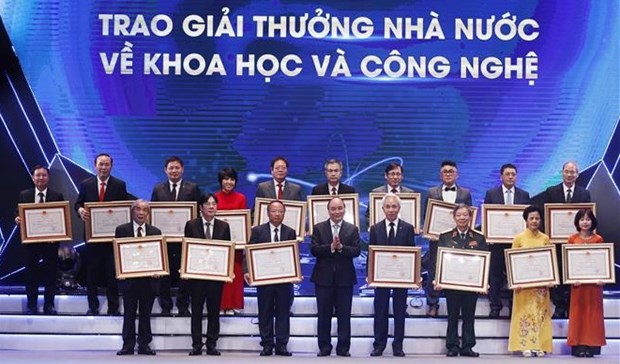 However, he noted that Vietnam's science, technology and innovation capacity remains limited, the legal framework, mechanisms and policies, which are not concerted, do not really create motivation for the development and application of science and technology, and the spending on this field in the public and private sectors is quite low compared to the world average.

If Vietnam does not boldly invest in science, technology and innovation, the country will be stuck in the low productivity, low added value and medium income traps, Phuc stressed, asking both the State and private sectors to be aware of the importance of the work and to prioritise spending to this field in a more appropriate and efficient manner.

He requested the Government to continue perfecting the legal framework, mechanisms and policies to promote science research, technology application, and innovation, especially among enterprises.