Seminar highlights rare earth research, application results
Thứ Năm, 25/05/2023, 22:37
The outcomes of researches on rare earth as well as difficulties during the process and future orientations in the work were shared at a seminar in Hanoi on May 25.
Pham Quang Minh, Director of the Institute for Technology of Radioactive and Rare Elements under the Vietnam Atomic Energy Institute, said that the application of rare earth products is on the rise in recent years, especially in the agricultural sector to produce clean and safe farm produce.

Vietnam, owning the second largest rare earth reserve in the world after China, has yet to develop a processing factory to process rare earth, Minh said, stressing the need for closer coordination among management agencies, scientists, and enterprises to promote the rare earth sector.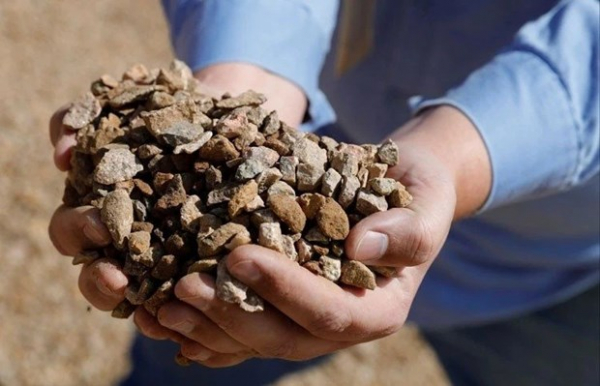 He said that 26% of the exploited rare earth output in the world have been used as catalysts in the oil and gas industry and in catalytic converters for automobiles with internal combustion engines, while about 20 - 23% is used in the production of permanent magnets for electric motors.

Meanwhile, the group of rare earth applied in agriculture is added to fertilizers and micro-fertilizers to improve production and plant resilience against pests and diseases. It has also been trialed with animal feed.

The seminar highlighted Vietnam's achievements in researching and applying rare earth. It also provided a chance for Vietnam to promote cooperation in technology transfer with other countries such as India, the Republic of Korea, and Japan.

Within the framework of the seminar, the Institute for Technology of Radioactive and Rare Earth and the Institute for Research and Development of New Technologies signed a cooperation agreement on the application of rare earth.