US Secretary of State Blinken looks forward to President Biden's historic visit to Hanoi
Chủ Nhật, 03/09/2023, 06:21
PSNews - U.S. Secretary of State Antony Blinken has sent a congratulatory message to Vietnam on the country's National Day (September 2) and expressed his looking forward to U.S. President Joe Biden's upcoming visit to Vietnam to plan for the two nations' shared future.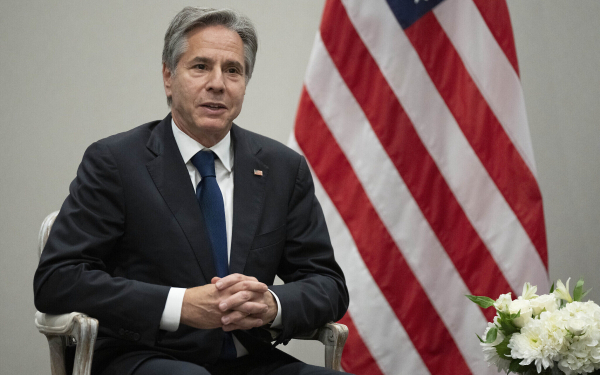 U.S. Secretary of State Antony Blinken was quoted as saying in a press statement on the U.S. Department of State's website: "On behalf of the United States of America, I offer my best wishes and congratulations to the people of Vietnam on your 78th National Day on September 2.
The diplomat affirmed that the U.S. supports a strong, prosperous, independent, and resilient Vietnam. He appreciated the partnership that the two governments and people have built together and wished to continue working together on priorities that further the two nations' shared goal of a prosperous, open, resilient, and peaceful Indo-Pacific Region.
"I look forward to President Biden's historic visit to Hanoi on September 10 to celebrate all we have achieved together and to plan for our shared future", U.S. Secretary of State Antony Blinken  said.
As reported by spokeswoman of the Ministry of Foreign Affairs Pham Thu Hang on August 29, U.S. President Joe Biden will pay a visit to Vietnam from September 10-11. The visit is made at the invitation of General Secretary of the Communist Party of Vietnam Central Committee Nguyen Phu Trong.
"We believe that the visits by the two countries' senior leaders will further deepen the Vietnam-US relationship towards a stable, substantive and long-term development in all fields, contributing to maintaining peace, stability, cooperation and development in the region and the world at large," she noted.