Vietnamese team begins search, rescue mission in Turkey
Chủ Nhật, 12/02/2023, 07:02
PSNews - A 24-member team deployed by the Vietnamese Ministry of Public Security has begun engaging in search and rescue efforts in the Turkish southeastern city of Adiyaman, which is among localities bearing the brunt of the devastating February 6 earthquake.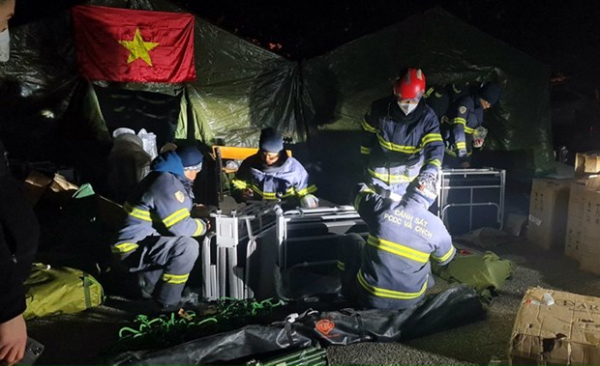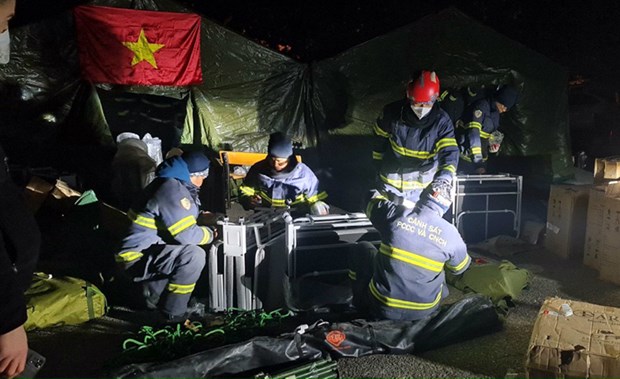 According to the ministry's police department of fire prevention, fighting and rescue, the delegation arrived in the Istanbul international airport on February 10. Due to difficulties in traveling and having to transport 15 tonnes of equipment for rescue work, they were divided into two groups to reach the site where their services are needed.
On February 11, they began working at the rubble of a building in Adiyaman where the local authorities said 15 people are trapped.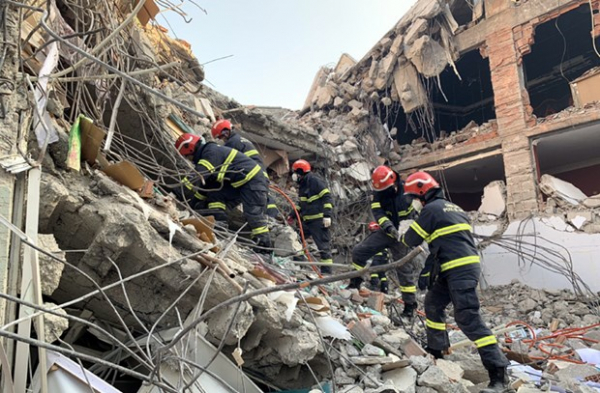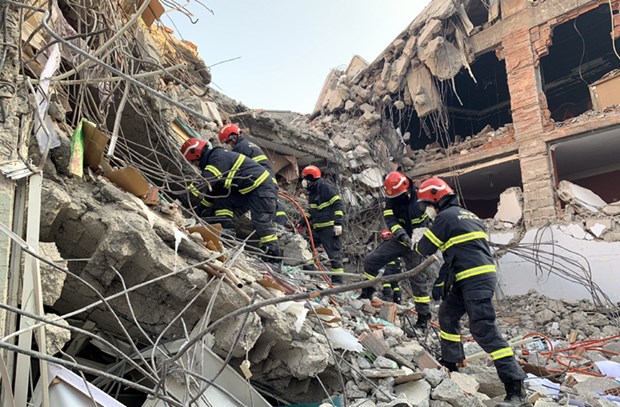 Related inspection and planning activities are thoroughly conducted given extremely difficult conditions, as the temperature drops to minus 6 degrees Celsius and collapsed buildings continue to fall, said a representative of the team.
The group left Vietnam for Turkey on February 9, marking the first time Vietnam has sent a delegation on an international search and rescue mission to a disaster site far away from its territory.
The Ministry of Public Security on February 9 held a send-off ceremony for personnel deployed for aiding search and rescue activities in Turkey, which was hit by a 7.8-magnitude earthquake on February 6.
The quake, the most devastating disaster sweeping Turkey since 1939, has so far caused 24,000 deaths and destroyed dozens of thousands of houses. The local authorities have declared a state of emergency serving urgent search and rescue work.
Addressing the ceremony, Minister To Lam said the delegation is sent to Turkey for finding victims, providing humanitarian assistance, and helping the people stabilise their lives after the disaster.
He affirmed that the ministry's participation in the search and rescue efforts reflects the political commitments of Vietnam as a responsible member of the international community, staying ready to address difficulties, challenges, and maintain a peaceful and stable environment serving cooperation and development regionally and globally.
Turkish Ambassador to Vietnam Haldun Tekneci said on February 6 when the earthquake occurred that the embassy received the ministry's offer for assistance. He expressed a deep gratitude toward the Government, the ministry, other competent agencies of Vietnam and each member of the rescue team.