Coconut exports likely to reach US$1 billion this year
Thứ Ba, 21/02/2023, 15:56
With local coconut products boasting great potential for export, the Vietnamese coconut industry is anticipated to rake in US$1 billion this year, according to industry insiders.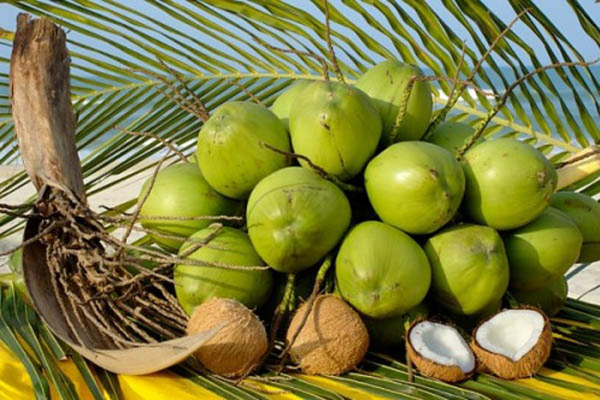 Cao Ba Dang Khoa, acting general secretary of the Coconut Association of Vietnam, revealed that over the past five years the Vietnamese coconut industry has risen to become the fourth position throughout the Asian region.
Currently, the sector has developed approximately 200 products, including some high-value products that have entered several fastidious markets such as Finland, thereby affirming the brand name of Vietnamese coconut within the global market.
Khoa emphasised that there are positive signs ahead for coconut exports this year, particularly as the company has secured plenty of coconut export orders already, adding that the association has been co-ordinating efforts with several industries and localities in a bid to improve the overall production capacity and build brands for coconut products.
Most notably, the Vietnam International Furniture and Home Accessories Fair (VIFA-EXPO) slated for March 8 to March 11 is expected to open a series of trade promotion programmes this year, facilitating the export of cononut products and handicraft products from coconut moving forward. 
Furthermore, the association plans to build additional branches in several provinces and cities nationwide in a bid to ramp up trade promotion activities.
However, Khoa pointed out that the association has been gradually developing their own sets of standards and rules for coconuts, as well as for origin traceability, as a means of making further inroads into demanding markets moving forward.