Investment inflow into HCM City a positive signal despite COVID-19
16:57 13/11/2021
The continued investment inflow into Ho Chi Minh City's industrial zones (IZ) indicates many positive signs moving forward, according to the Management Board of HCM City Export Processing Zone and Industrial Park Authority (HEPZA).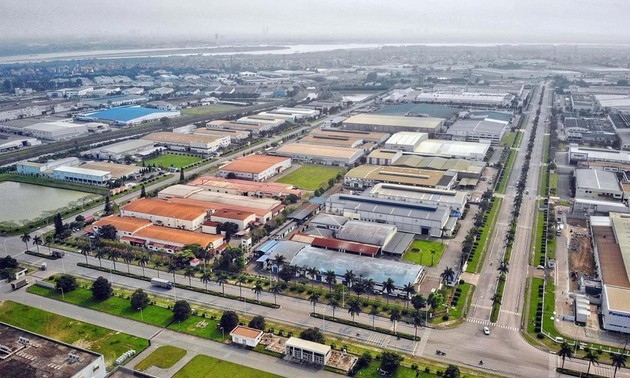 The investment capital going into IZs in the locality, both new and additional investment, has hit US$455 million this year, equal to 83% of the annual plan.
According to Hua Quoc Hung, head of the HEPZA, a number of new foreign investors have also contacted the management board in order to inquire into the investment licensing process and land leases for the development of new factories with large capital. He stated that one potential investor is looking to pour approximately US$200 million in a lithium battery production project which would cover 15 hectares in an IZ in the northwest of the city. 

Following a period of social distancing due to COVID-19 pandemic prevention and control measures, businesses have gradually adapted to production in the new normal situation in line with guidance set out by the Ministry of Health, Hung said.

At present, as many as 1,355 enterprises, 96% of the total, of those operating in industrial parks in the southern city have now resumed operations, drawing more than 230,500 workers back to work, or 80% of the total number of labourers.

Currently, the city's export processing zones and industrial parks are home to 1,652 valid investment projects with a total registered investment capital of US$11.49 billion, including 556 FDI projects with capital of US$6.63 billion.

According to HEPZA, enterprises based in the city's export processing zones and Izs rake in US$7 billion in export turnover and contribute VND32 trillion to the State Budget each year.