Positive outlook for local rice exports by year-end
22:15 29/11/2021
There are bright prospects ahead for Vietnamese rice exports in the remaining months of the year due to higher export prices coupled with a rising demand globally.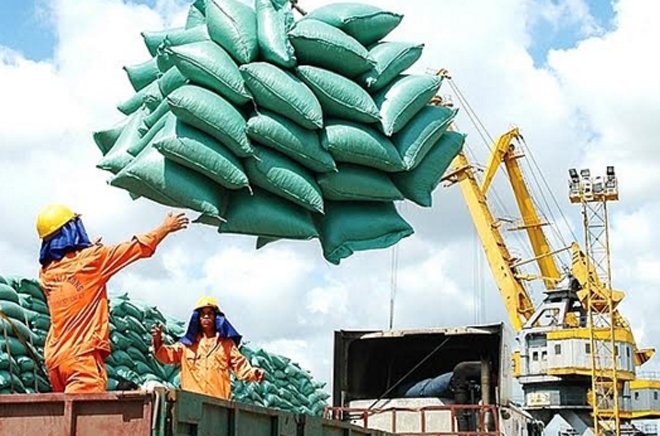 Vietnam exported over 5.183 million tonnes of rice worth US$2.738 billion during the opening 10 months of the year, representing an annual fall of 3.1% in volume but a rise of 3.7% in value, according to figures given by the General Department of Vietnam Customs.
October alone saw the country ship 618,162 tonnes of rice abroad worth US$322 million, an increase of 4.1% in volume and 9.8% year on year.
With social distancing measures eased in southern localities, recent times have seen rice exports enjoy positive signs of growth.
Notably, Trung An High-Tech Agriculture Joint Stock Company in the Mekong Delta city of Can Tho has won a bid to export 15,000 tonnes to the Republic of Korea (RoK). The shipment is expected to arrive at the RoK's Port of Gwangyang between March and June, 2022. This year sees the RoK implement a 50,000-tonne quota for rice imports from the Vietnamese market.
As the largest local rice exporter, Loc Troi Group took the lead in terms of exporting rice to the European Union during the opening nine months of the year, accounting for approximately 70% of rice export volume to the demanding market.
According to the Vietnam Food Association (VFA), there will be high demand for rice imports from a number of major markets, such as the Philippines, China, and the EU, ahead in the remaining months of the year.
Along with the resumption of logistics and production activities, the local rice sector is anticipated to achieve the export volume target of between 6 - 6.2 million tonnes this year.
The enforcement of the EU-Vietnam Free Trade Agreement (EVFTA), coupled with the EU's rising demand for rice is predicted to create a wealth of opportunities in order to boost exports to the fastidious market this year.
However, experts have advised local enterprises to pay special attention to meeting the EU's stringent regulations in terms of product quality, origin traceability, labelling, and packaging.
The issuance of stricter regulations regarding quality, food safety, hygiene, traceability, and packaging by several markets, including China, is anticipated to pose a number of challenges for local businesses moving forward.