Seafood exports on course to beat US$10 billion target this year
Thứ Tư, 05/10/2022, 19:10
Vietnam has earned US$8.5 billion from seafood exports during the past three quarters, up 38% year on year, and the seafood export value is likely to hit US$10 billion by the end of November, according to the Vietnam Association of Seafood Exporters and Producers (VASEP).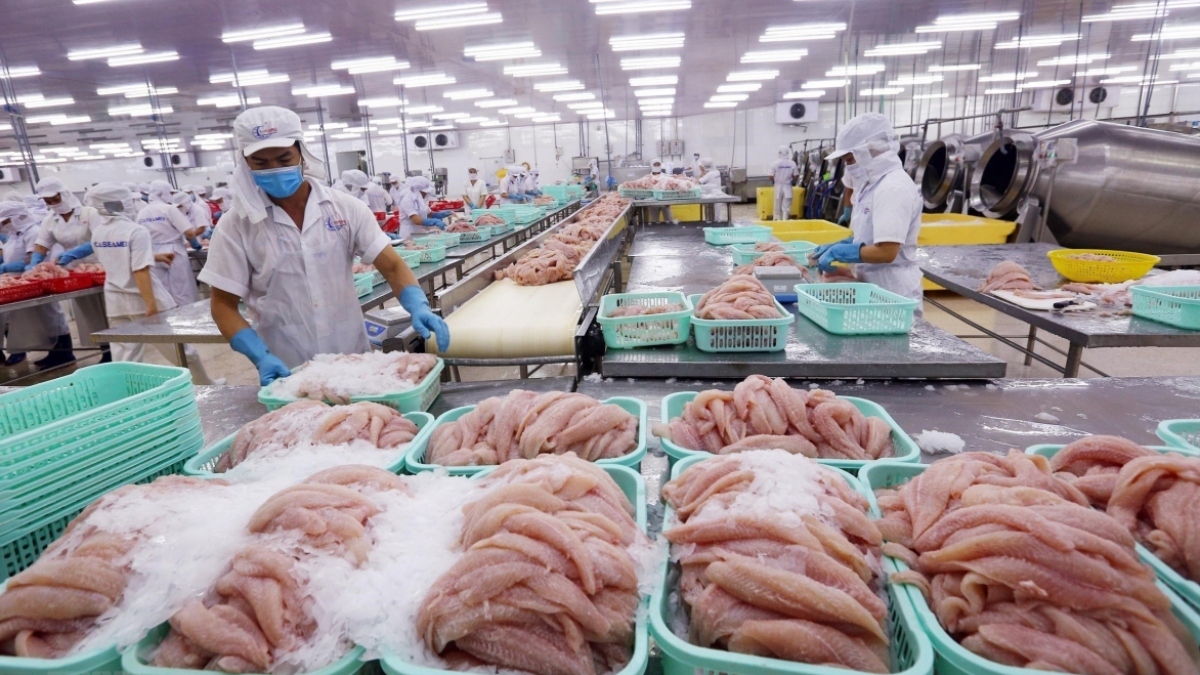 In September alone, seafood exports brought in more than US$850 million, a year-on-year rise of 36%. But this was the first time after seven months, monthly seafood exports fell to below US$900 million.
Seafood exports slowed down in September compared to the previous months due to mounting inflationary pressure in major markets that affected their import demand, said Le Hang, deputy director of VASEP.PRO Center under VASEP.
China topped the list of Vietnamese seafood consumers in September, spending US$153 million on imports, up 97% compared to the same period in 2021.
Seafood exports to the US decreased 11% in value (to US$140 million), while those to the EU and the Republic of Korea rose 31% and 19% respectively.
Among aquatic products, pangasius raked in US$161 million from export in September, up 97%. Despite falling import demand due to high inflation, Vietnamese pangasius fillets are affordable for ordinary consumers.
Overall in nine months, seafood exports to the EU exceeded US$1 billion, up 41% over the same period last year. But the US took the lead, importing nearly US$1.8 billion worth of seafood from Vietnam, up 22%.
Notably, seafood exports to markets of the Comprehensive and Progressive Agreement for Trans-Pacific Partnership (CPTPP) expanded 41% to hit nearly US$2.2 billion in value.
Seafood exports to China recorded the highest growth of 76% at US$1.35 billion in the past three quarters of the year.
Although China is an unpredictable market, this is still the target market of Vietnamese seafood processors in the remaining months of the year, said Le Hang, the VASEP official.
According to the official, businesses are taking advantage of China's increasing demand plus its geographical location, especially in the context that transportation costs and congestion are still major problems of global trade.
With impressive growth of 38% over nine months, Vietnam's seafood exports are likely to hit the US$10 billion mark by the end of November, meeting the set target by the Ministry of Agriculture and Rural Development, said Hang.