Vietnam's rice exports revenue in 9 months surges to new record
Thứ Sáu, 20/10/2023, 20:05
PSNews - According to the Ministry of Agriculture and Rural Development, Vietnam's rice exports topped 3.66 billion USD in the first nine months of 2023, an increase of 40.4% year-on-year.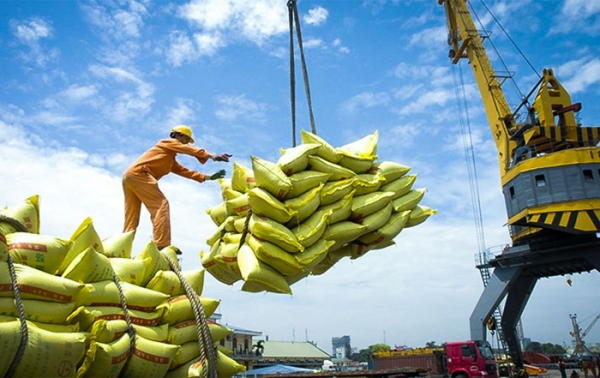 In particular, in the nine-month period, Vietnam exported about 6.61 million tonnes of rice, equivalent to US$3.66 billion, an increase of 23.1 per cent in volume and 40.4 per cent in value compared to the same period last year.
In September alone, the country shipped abroad 800,000 tonnes of rice at the average export price of $618 per tonne – a record level over the past ten years, from which the country earned a revenue of $495 million.
Notably, to achieve an export value of $3.66 billion in nine months, the volume of rice exported was only 6.6 million tonnes. While in 2011, to fetch a similar export turnover, the country had to sell 7.1 million tonnes to foreign markets.
Indonesia became the largest importer of Vietnam's rice in September. Just within one month, the country spent $101.4 million to buy 166,000 tons of rice, 53 times higher than the same period last year.
However, the Philippines was the largest buyer of Vietnamese rice products in the first eight months, accounting for 40.3% of the total rice export. China and Indonesia ranked second and third, accounting for 13.5% and 12.4%, respectively.
The Vietnam Food Association (VFA) reported that Vietnam's rice prices have been standing high, which is in contrast to the prices of its two rivals – Thailand and Pakistan.