210 businesses eligible to export rice
Thứ Ba, 22/08/2023, 18:50
The Ministry of Industry and Trade has announced the list of 210 businesses that are eligible to export rice.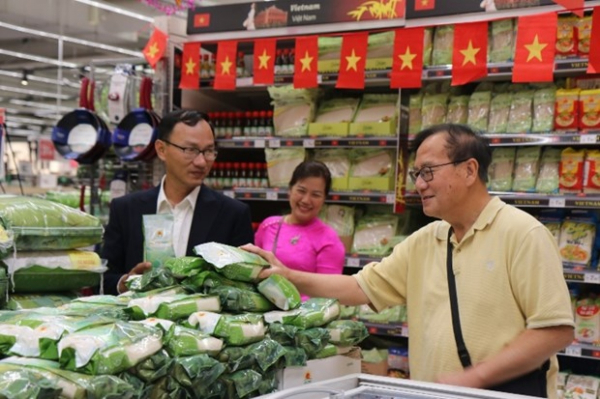 Ho Chi Minh City is the locality with the largest number, 47.
According to the ministry, in the first seven months of this year, Vietnam exported 4.83 million tonnes of rice. The country plans to export about 2.67 million tonnes in the remaining five months of the year.
Meanwhile, the prices of exported rice have been increasing. According to the Vietnam Food Association (VFA), the country offered the prices of US$628-632 per tonne of 5% broken rice on August 17, an increase of US$5 per tonne from the previous day.
The price of 25% broken rice also increased from US$603-607 per tonne to US$608-612 per tonne.
On August 17, Vietnam's 5% broken rice and 25% broken rice was US$15 and US$47 per tonne higher than Thailand's, respectively.
To create the best conditions for rice export activities, the ministry is urgently seeking opinions to amend and supplement the Government's decree on the rice exporting business.
It also issued another dated August 15, 2023, on strengthening market information, promoting trade, developing rice exporting markets, and stabilising the domestic market.
Units, local departments of Industry and Trade, the Vietnam Food Association, and traders were asked to implement solutions, especially following moves of major rice-producing and rice-exporting countries to effectively adjust production and export.