Exhibition marks "Hanoi-Dien Bien Phu in the air" victory
Thứ Sáu, 09/12/2022, 20:37
PSNews - An exhibition called "Hanoi, memories of 12 days and nights – Dien Bien Phu in the air" was opened in Hanoi to commemorate the 50th anniversary of the air defense victory.
The event was organized by the Hanoi's Historical Archives Center under Hanoi's Record and Archives Department in collaboration of the National Archives Center III under the Ministry of Home Affairs' State Records and Archives Department.
The event showcased 84 documents, photos, and artifacts, which were divided into 3 sections namely "Hanoi ready to fight", "Hanoi - 12 days and nights of history", and "Hanoi -  The song of victory".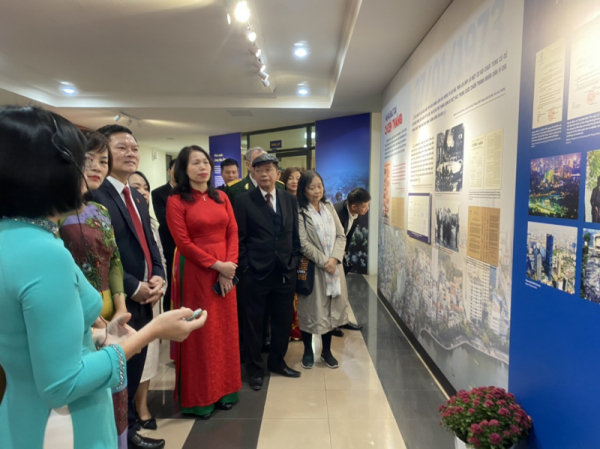 Through documents and photos, the exhibition helps the public have a deep insight into of the fierceness and heroic victory of the "Hanoi-Dien Bien Phu in the air" campaign.
In particular, the first part introduces documents and photos related to the Party, Government, and Hanoi's direction on preparing for the campaign to protect the capital, including evacuating local people and property of agencies, factories, and schools out of Hanoi in a short time, building a system of strong shelters and trenches, and establishing a medical network, emergency aid and firefighting forces. 
The second part shows the destruction of the bombing and the staunch will of the soldiers and ordinary people who carried on with production and fought at the same time to protect Hanoi while the third section reviews Hanoi's socio-economic development after national reunification.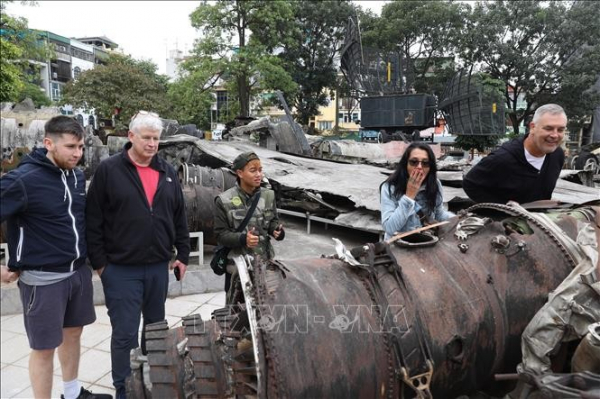 The showcased documents and pictures also recall the time when troops and people in the Northern region in general and Hanoi in particular fought bravely and defeated the U.S. Air Force's Operation Linebacker II employing strategic B-52 aircraft, forcing the U.S. to end its bombing in Northern Vietnam and sign the Agreement on Ending the War and Restoring peace in Vietnam (Paris Peace Accords) in 1973.
Within the framework of the event, the organizing panel expects to educate people of the patriotic tradition and the struggle to protect the national independence of the Vietnamese people.
The exhibition will be open until the end of this month.