Exhibition on Hoang Sa and Truong Sa opens in Quang Tri
19:02 28/12/2021
PSNews - The exhibition plays an important role, aiming at popularizing guidelines of the Comunist Party of Vietnam, policies and laws of the State regarding the protection of Vietnam's sovereignty over sea and islands as well as enhancing people's awareness and responsibility over the protection of the sea and islands of the Fatherland.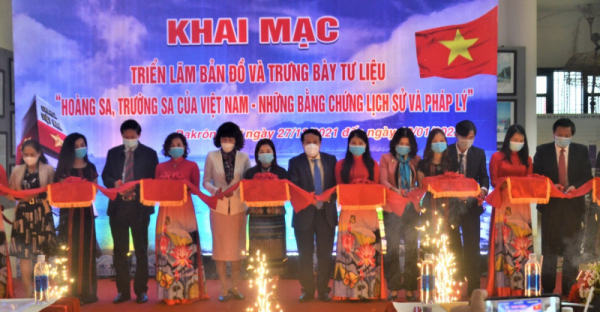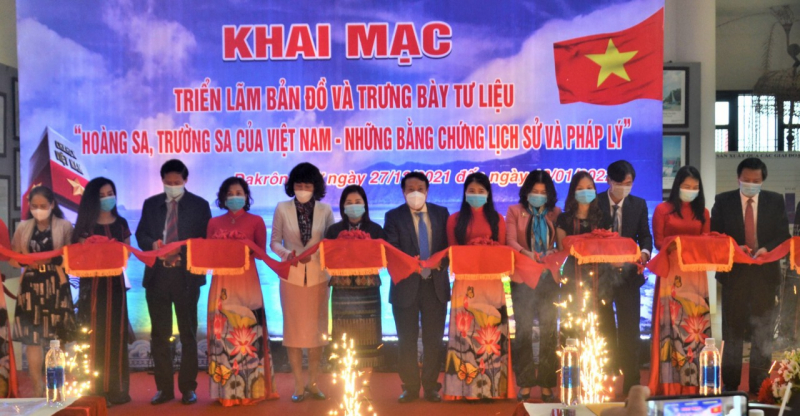 The Quang Tri Provincial Department of Information and Communications in collaboration with the Quang Tri Provincial Department of Culture, Sports and Tourism kicked off an exhibition on Hoang Sa and Truong Sa on December 27 in Pa Co, Dakrong. 
Maps, documents and images on Vietnam's sea and islands sovereignty collected at home and abroad are on display there.
Among the exhibits there are documents containing historical evidence testifying to Vietnam's legal sovereignty over Hoang Sa (Paracel) and Truong Sa (Spratly) archipelagoes.  
The exhibition also highlights socio-economic achievements of Dakrong district through photos, on the occasion of the 25th founding anniversary of the locality (January 1, 1997).
Ha Sy Dong, Vice Chairman of the provincial People's Committee, said the exhibition will contribute to raising public awareness of their responsibility for safeguarding the country's sovereignty and territorial integrity over Hoang Sa and Truong Sa.
The event is scheduled to last until January 10, 2022.