Poem exhibition highlights General Giap's career and life
Thứ Năm, 23/12/2021, 21:38
PSNews - On the occasion of the General's 110th birthday and the 77th founding anniversary of the Vietnam People's Army, the Vietnam Women's Museum kicked off an exhibition about General Vo Nguyen GIao on December 21.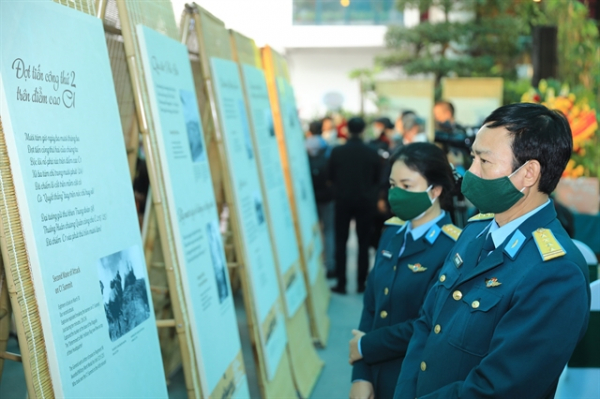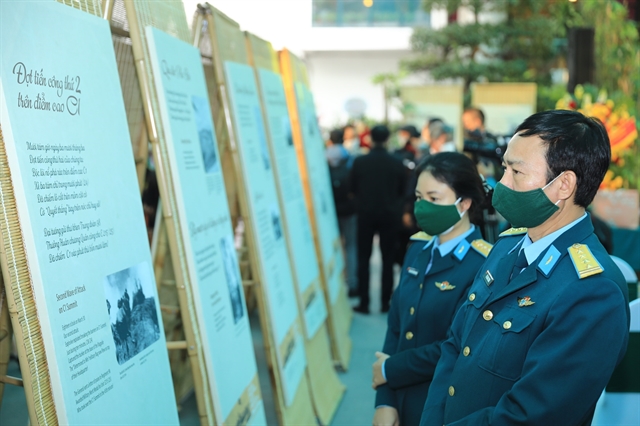 With the theme "Following the General's footprints", the exhibition introduces visitors 110 historical songs and poems by teacher, poet and journalist Nguyen Thi My Dung.
She has written many articles and poems about the general for more than 20 years. The poems are accompanied by photos taken by the Vietnam News Agency, journalist Dung herself, and photographer Colonel Tran Hong.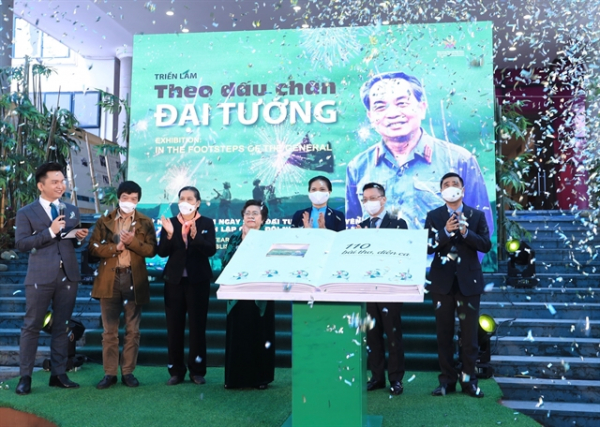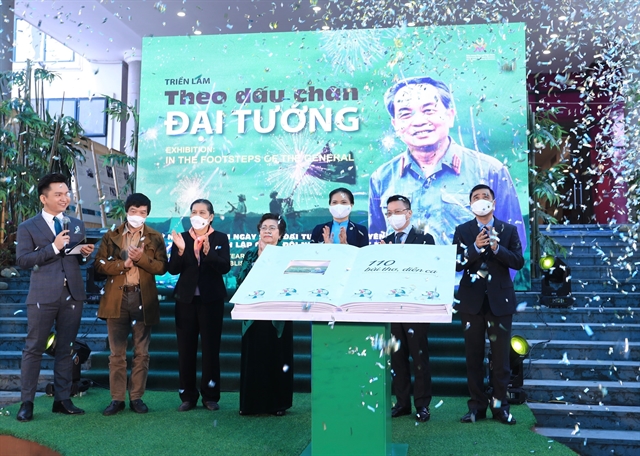 This is the first time there is a poetry-photographic exhibition recreating the historic victory of Dien Bien Phu as well as the daily life of General Vo Nguyen Giap and the people's affection for him.
As reported, the exhibition consists of three themes.The first theme titled "Way to the historic victory of Dien Bien Phu", introduces the scenes of Dien Bien Phu Campaign under the leadership of General Giap.
The second theme "General in the hearts of the people" introduces the simple and everyday moments of the legendary General. The last theme "Shining for thousands of years" affirms the love and respect of the Vietnamese people for General Võ Nguyên Giáp through emotional moments on the day of national mourning.
Nguyen Thi My Dung said: "I love history, respect history, and at the same time it is imbued with Uncle Ho's teaching our people must know our history, therefore, I decided to do just that. I intend to make this exhibition so that people, especially young people, can better understand the historical figure, General Giap and the historic event, the Dien Bien Phu victory".