HCMC to host Vietnam-Korea Friendship Cultural Festival 2023
Thứ Sáu, 20/10/2023, 20:24
PSNews - The largest-ever Vietnam-Korea Friendship Cultural Festival will take place on October 21-22 in Ho Chi Minh City (HCMC).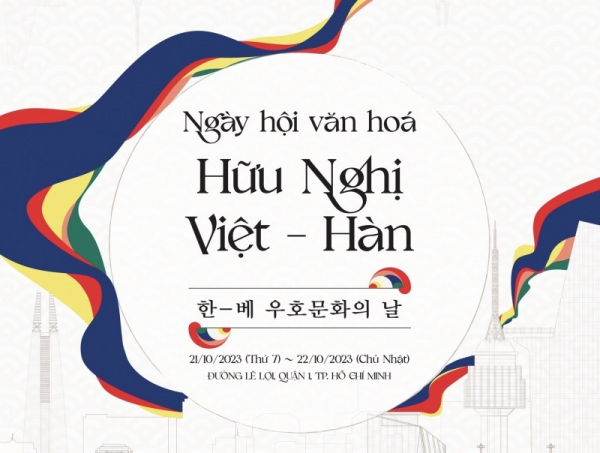 The event will be co-organized by the Korean Embassy in Vietnam, the Korean Cultural Centre in Vietnam in collaboration with the Korea Tourism Organization, the Korea Creative Content Agency, the Korea Copyright Commission, and the King Sejong Institute Foundation.
Within the framework of the Vietnam-Korea Friendship Cultural Festival 2023, visitors will have the chance to participate in a number of interesting Korean cultural activities, such as joining traditional Korean games and a K-POP dance battle, trying out traditional Korean Hanbok costumes, and sampling delicious Korean street food.
The festival will feature some famous Kpop and Vpop singers including Sunggyu (Infinite), Cho Joo Han, Suni Ha Linh, Orange, Roy Nguyen. There will also be a performance of traditional Korean gugak music at the event.
The festival will also showcase Korean movies, tourism, and entertainment products, along with a series of activities aiming at promoting Busan's bid to host World Expo 2030.