Local photographer receives honourable mention at global photo contest
Thứ Tư, 06/10/2021, 15:08
Vietnamese photographer Vu Manh Cuong won an honourable mention at the 2021 Nature Conservancy Photo Contest for submitting image featuring a boat floating on a lotus pond.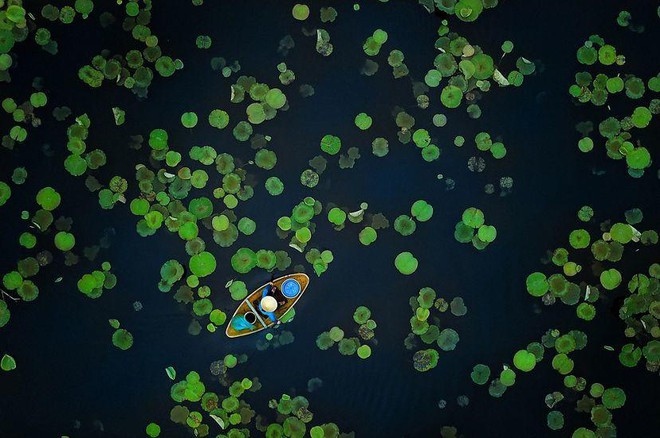 His aerial photo was taken in Phu Tho province and was awarded in the water category. Elsewhere, Kazi Arifujjaman from Bangladesh topped the category with an impressive photo on water and people.
The photo contest has been discontinued over the past year due to the COVID-19 pandemic. This year it has attracted over 100,000 entries from 158 countries worldwide, with various images competing in categories such as landscape, water, wildlife, people, and nature.
The grand prize was delivered to Anup Shah of the UK for a photo depicting female gorilla 'Malui' walking through a cloud of butterflies in a forest reserve area in the Central African Republic.