"Ma nhai" steles recognized as Asia-Pacific documentary heritage
Thứ Tư, 08/03/2023, 21:16
PSNews - 78 "Ma nhai" steles on Ngu Hanh Son Mountain were recently recognized as part of documentary heritage under the Memory of the World Committee for Asia and the Pacific (MOWCAP).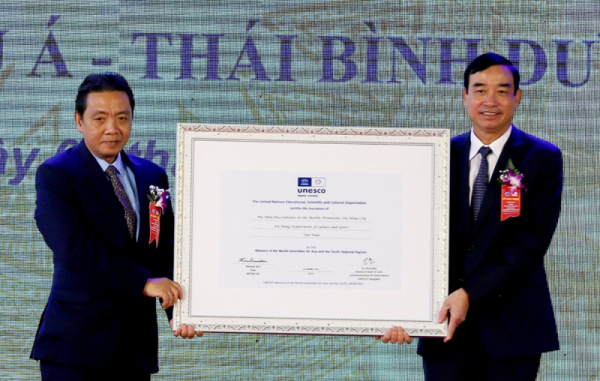 The People's Committee of central Da Nang city on March 1 received a certificate recognising 78 "ma nhai" steles on its Ngu Hanh Son Mountain as part of documentary heritage under MOWCAP.
Speaking at the hand-over ceremony, Vice Chairwoman of the Municipal People's Committee Ngo Thi Kim Yen called the recognition a highlight helping promote national culture as well as local tourism.
According to Deputy Minister of Culture, Sports and Tourism Hoang Dao Cuong, cultural heritages play an important role in the historical process of each country and of mankind. 
He then asked Da Nang to review documentary heritage in the locality and sketch out a preservation project while working to raise public awareness of the preservation work.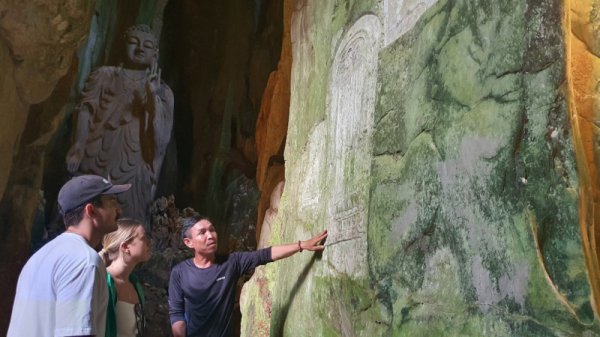 The "Ma nhai" steles feature writings in a variety of genres in literature by kings and mandarins of the Nguyen Dynasty (1802 - 1945), monks, and scholars from the first half of the 17th century up to the 1960s.
They comprise steles with writings in the Chinese script and two in the Nom - an old script of Vietnam - according to the Cultural Heritage Department under the Ministry of Culture, Sports and Tourism.
Apart from reflecting the history, geography, and culture in Vietnam during the feudal period, the steles mirror economic, cultural, and social exchanges between Southeast Asian nations going back to the 17th century.
The authority of Da Nang City committed to make greater effort to protect and promote the value of "Ma nhai" steles to deserve the title of documentary heritage under MOWCAP. It is also an opportunity to promote the national cultural values and tourist destinations of Da Nang city to the domestic and international visitors.