Japanese patrol vessel visits Da Nang
Thứ Tư, 15/02/2023, 23:09
PSNews - The patrol vessel of the Japan Coast Guard (JCG), Settsu, docked for a six-day visit to Da Nang on February 13th.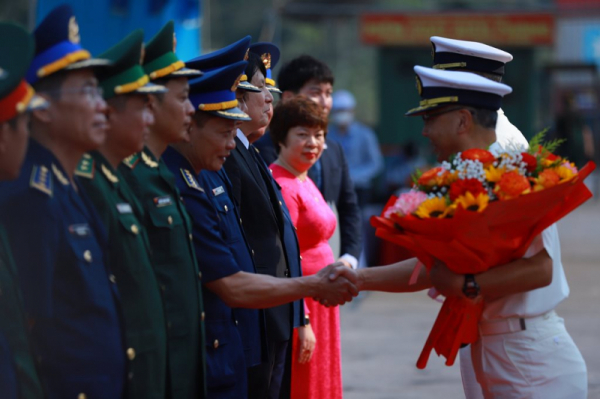 The visit of Settsu and Japanese coast guards to Da Nang city is one of the practical activities to mark the 50th anniversary of Vietnam - Japan diplomatic ties, the 75th founding anniversary of the Japan Coast Guard, and 25th founding anniversary of the Vietnam Coast Guard. 
The Settsu, with 52 officers and sailors onboard, is captained by Colonel Niwa Satoshi.
The visit continues to affirm the fine cooperative relations between the Vietnamese and Japanese Coast Guards, contributing to maintaining maritime security and safety in the region.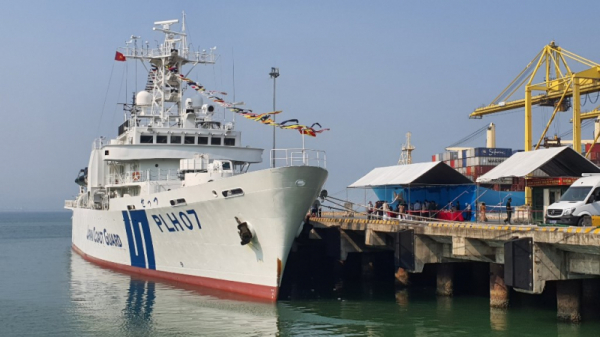 This is also an opportunity for the two sides to share and learn experience in conducting law enforcement at sea and foster exchange, cooperation, and mutual understanding.
During the visit to Da Nang from February 13 to 18, the Japanese coast guard delegation will pay courtesy call on leaders of Da Nang city and visit places of interest in the Central city. The vessel's leadership will work with Da Nang city's Maritime Coordination Center and plans to visit Hoi An city, Quang Nam province.
Within the framework of the visit, the Japanese coast guard delegation will engage in a series of exchanges with the local government, Vietnam's coast guard, and the Maritime Search and Rescue Coordination Centre No. 2 based in Đà Nẵng.
Settsu with capacity of 3,304 tons and 50 crew-members is in service in Tokyo Region Command and tasked to combat maritime piracy and armed robbery. It is 105.4m  long, 14.6m  wide, and 29m  tall. It can reach a maximum speed of 18 nautical miles per hour.