Ninh Binh hosts exhibition on Vietnam's cultural heritage and handicrafts
Thứ Sáu, 17/11/2023, 19:13
PSNews - An exhibition on cultural heritage, scenic landscapes, and traditional handicrafts of Vietnam is in full swing in the northern province of Ninh Binh.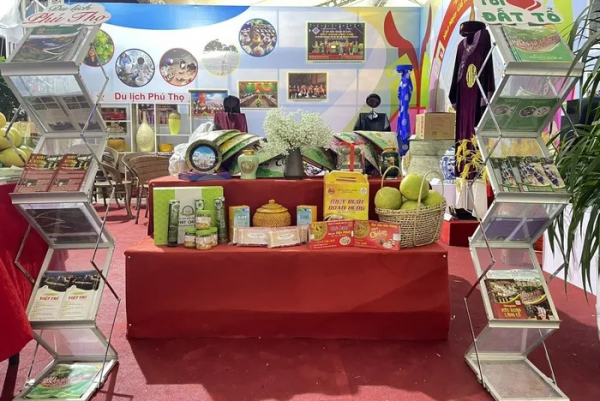 The event is held within the framework of the exhibition entitled Cultural Heritage Space and Traditional Handicraft Products, one of the events celebrating the second Ninh Binh Festival in 2023.
It is held by the Ministry of Agriculture and Rural Development, in collaboration with the Centre for Agricultural Trade Promotion, the Central Office for New Rural Development Coordination, and the Department of Agriculture and Rural Development of Ninh Bình Province.
It showcases more than 200 photos of the UNESCO-recognized heritage and famous historical relic sites and landscapes across the country, including terraced fields in the northwest, Ba Be Lake in Bac Kan province, the Huong River and Ngu Mountain in Thua Thien-Hue province, and Tam Coc - Bich Dong in Ninh Binh.
The event aimed at introducing, promoting and honoring the cultural values, historical sites and scenic landscapes of Việt Nam to the people of the country and international friends.
Additionally, it emphasizes the potential for cultural and tourism development among various localities nationwide, creating strong motivation to attract resources for tourism development and enhancing the position and image of Vietnam and Vietnamese people.
The exhibition Cultural Heritage Space and Traditional Handicraft Products provides an opportunity to visually explore cultural heritages, scenic landscapes, traditional handicraft products and OCOP products from various localities and regions across the country."