Ninh Binh among world's top 10 best hidden family vacation spots
Thứ Sáu, 26/05/2023, 10:14
The northern province of Ninh Binh has been named among the world's top 10 best hidden family vacation spots to visit in 2023, as compiled by Canadian magazine The Travel.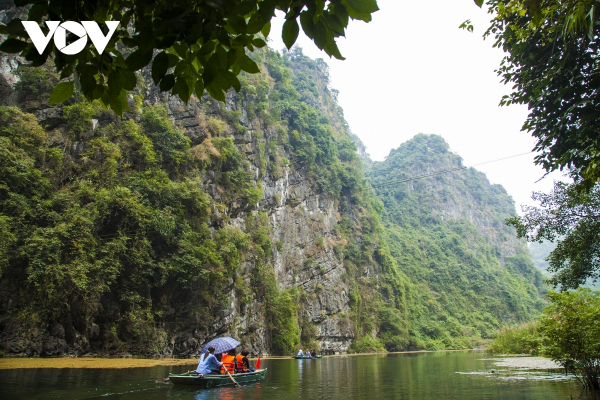 According to the rankings Ninh Binh is placed at fourth in the list.
The Travel shared that the scenic nature found in Ninh Binh is one of the most attractive things about the locality, whilst it also boasts a fascinating history and an amazing culture.
"Both kids and adults will enjoy marveling at the stunning caves, hiking through the lush forests, going rock climbing, and enjoying a boat ride along the Tam Coc River," says the magazine.
The northern province of Ninh Binh was the location of 2016 Hollywood movie "Kong: Skull Island" and is blessed by nature with plenty of fascinating natural landscapes, including Cuc Phuong National Park, Mua Cave, and Chau Son Cathedral.
Other destinations named in the list include Antigua and the British Virgin Islands of The Caribbean, Haida Gwaii and Banff of Canada, Taveuni of Fiji, Cappadocia of Turkey, the Etruscan Coast in Tuscany of Italy, Krakow of Poland, along with Zhangjiajie and Zhangjiajie of China.