Photo on Mekong Delta grass harvest wins first international prize
23:22 08/04/2022
 An image taken by Vietnamese photographer Nguyen Huu Binh has finished first in the portrait category of the Skypixel 2021 photo contest.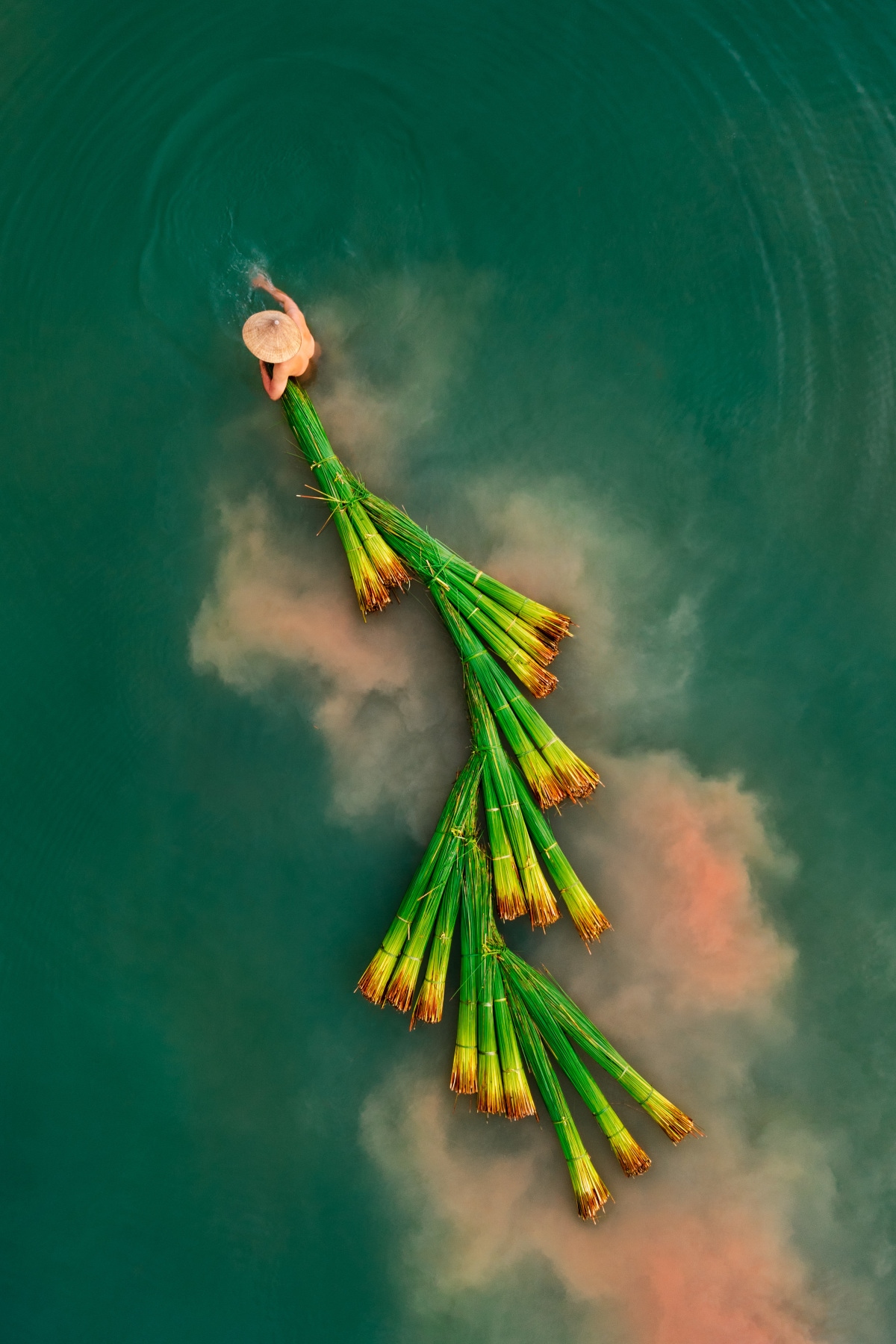 The photo, snapped in December 2021, features a woman collecting Co Bang, also known as Bang grass, in My Hanh Bac commune in the Mekong Delta province of Long An.
My Hanh Bac boasts alkaline soil, making it easier for local farmers to grow grass as a raw material to produce straws to replace plastic straws.
Skypixel is a world-famous photo and video contest which accepts entries taken with a remote control device or drone. 2021 is the seventh year the contest has been held, attracting roughly 30,000 entries submitted from all over the world. 
The photo contest is divided into four categories including nature, architecture, portrait, and sports.
Zhu Jianxin of China won the SkyPixel Photograph of the Year award for his photo that captures abstract shapes created after heavy snowfall on a lake in the Taklamakan desert in Xinjiang province.