Vietnam issues first stamp collection with fragrance of coffee
Thứ Ba, 22/02/2022, 19:02
PSNews - The Ministry of Information and Communications of Vietnam on February 21 issued a new stamp collection named Coffee tree", aiming to promote Vietnamese coffee to international countries.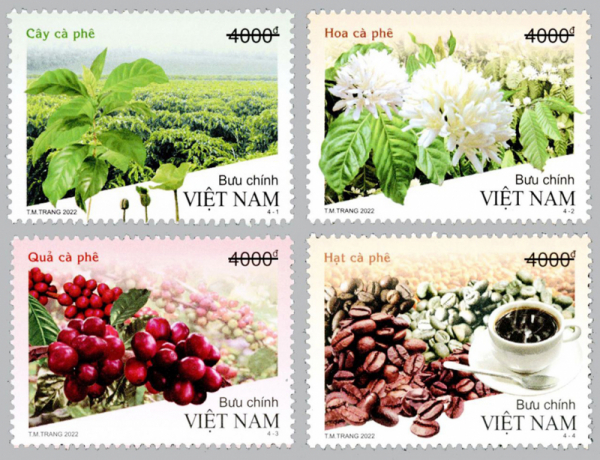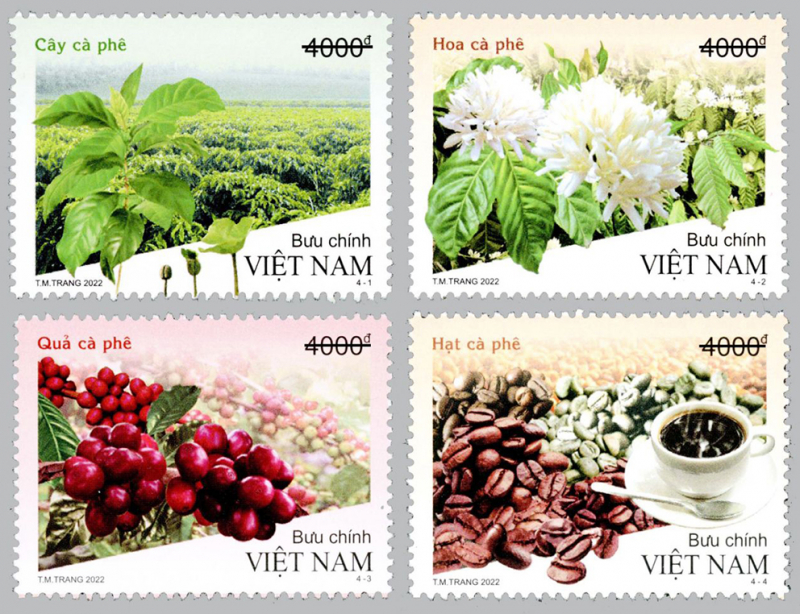 The stamp set includes 4 samples (priced at VND 4,000). In particular, the fourth sample is printed with coffee scent application. This is also the first time that Vietnam applied this technology in printing. postage stamps.
With vivid realistic drawing, the stamp set describes the growth process of coffee plants, havesting coffee beans and image of a delicious coffee cup. The background of the stamp set is the majestic natural space of the mountains and forests of the Central Highlands.
The stamp set has a frame of 43x32mm, designed by artists To Minh Trang from Vietnam Post Corporation. It is available on the public postal network nationwide from February 22, 2022 to December 31, 2023. 
Earlier, in 2008, the Ministry of Information and Communications introduced people a stamp collection of dragon fruits.