Yen Bai to host Shan Tuyet tea festival for first time
Thứ Ba, 22/08/2023, 18:46
A festival dedicated to Shan Tuyet (Snow Shan), a specialty tea from the northern mountainous region, is scheduled to take place from September 22 to September 28 in Van Chan district of Yen Bai province.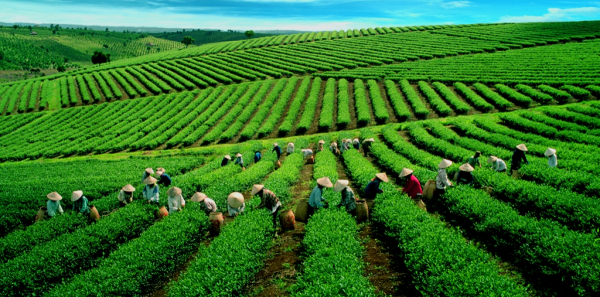 A wide range of activities are due to get underway, including a photo exhibition on the northern mountainous region, along with cultural performances from local ethnic minority groups.
The highlight of the event is set to be a trade fair with 100 booths which will display One Commune One Product (OCOP) products such as Shan Tuyet tea.
A ceremony held to honour Shan Tuyet tea trees in Suoi Giang commune of Van Chan district, which have been officially recognised as Vietnam Heritage Trees, will be held.
Craftsmen will use the event to introduce ways to make tea through a tea party, whilst the organisers will hold an auction on tea products, with the ultimate aim of promoting specialties to visitors.
Suoi Giang commune in Van Chan district in Yen Bai province, which stands 1,400 metres above sea level and is cool all year round, is famous for Shan Tuyet tea.
Van Chan district is home to over 1,500 ha of Shan Tuyet tea plants, with Suoi Giang commune boasting the largest growing area of about 700 ha.
Shan Tuyet fresh tea buds are normally coated with 'lanugo'. After being processed they are then covered with a milky layer of 'snow' with aromatic scents, leading it to be called "Shan Tuyet", known as "Snow Shan" in English.
This marks the first time that the Shan Tuyet tea festival will be organised, with the ultimate aim of promoting Shan Tuyet tea products to domestic and foreign tourists.
The event will take place as part of the Muong Lo culture and tourism festival and the cultural festival of ethnic minorities in Yen Bai province in 2023.