Bac Giang asked to establish field hospital
17:13 17/05/2021
Deputy Minister of Health Nguyen Truong Son, leading a working delegation of the ministry, on May 16 visited concentrated quarantine facilities in Bac Giang province, a new pandemic hotspot in Vietnam.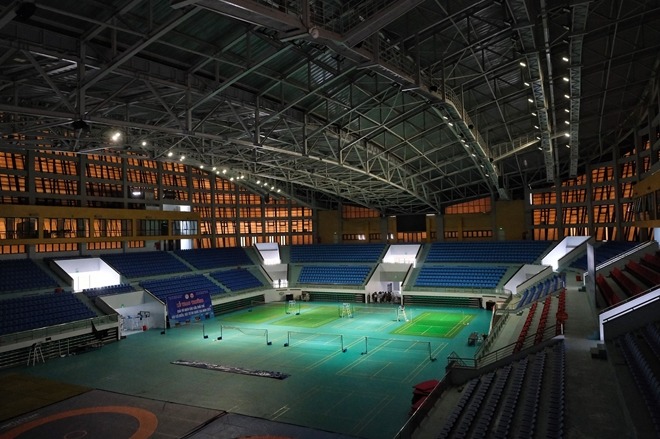 A field hospital with a capacity of 700-800 beds would be established in the Bac Giang Sporting House.

The Health Ministry's delegation asked Bac Giang to immediately establish at least 60 working teams to inspect efforts to prevent and fight COVID-19 in industrial zones. The Department of Health Environment Management will be in charge of holding training courses on COVID-19 prevention and control.
The Deputy Minister also suggested that Bac Giang province should resolutely shut down any facilities which do not meet health environment safety requirements.
According to Vice Director of Health Department of Bac Giang, the province has 86 ventilators, which can be operated proficiently by 112 doctors and 76 medical technicians.
Over 300 COVID-19 patients in Bac Giang are currently treated at 3 hospitals, including 70 at the provincial General Hospital, 167 at field hospital No 1 (based in the Endocrine Hospital) and other 70 in the Lung Hospital.

The leader of the Health Ministry asked to transfer non-COVID-19 patients to other medical facilities to make room for COVID-19 patients.

Deputy Minister Nguyen Truong Son also assigned the Medical Examination and Treatment Department to direct Bach Mai Hospital and a number of units to set up a field hospital with a capacity of 700-800 beds in the Bac Giang Sporting House.