COVID-19 vaccination stepped up in coronavirus hotspots
18:53 06/09/2021
The Ministry of Health (MoH) has requested that Hanoi, Ho Chi Minh City, and other major coronavirus hotspots in the southern region vaccinate all of their residents aged above 18, including pregnant women, with at least one COVID-19 vaccine shot by September 15.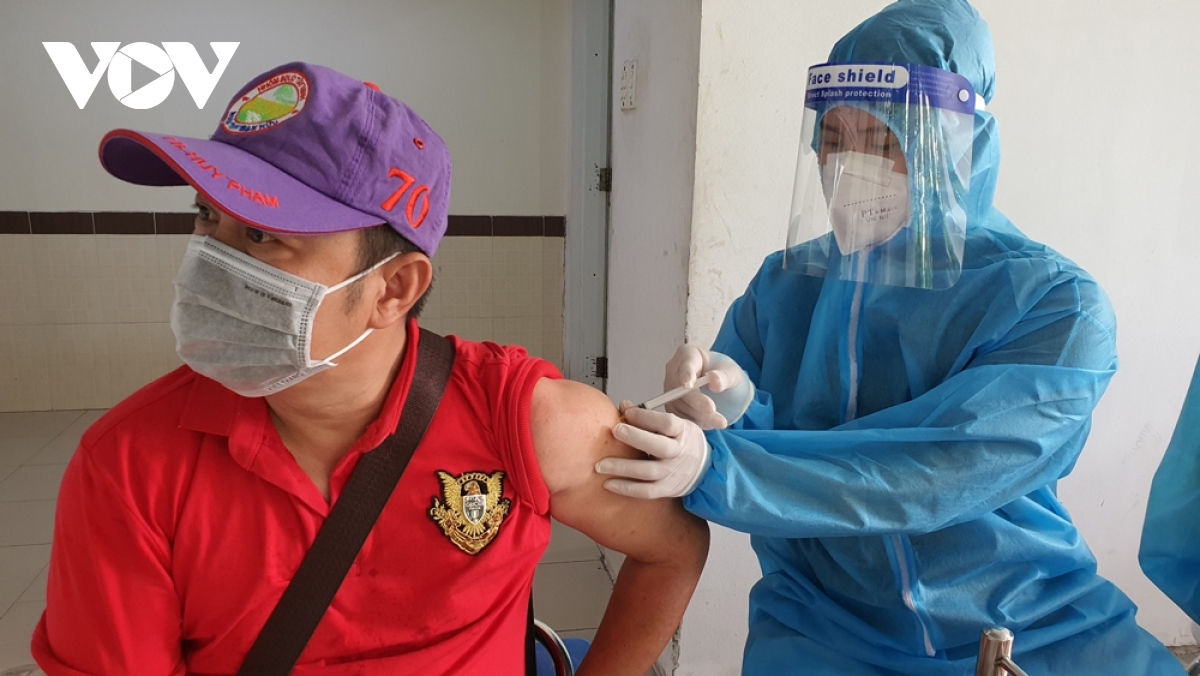 In an effort to speed up vaccination, the MoH recommended that the administrations of these localities mobilise all capable forces, including private medical facilities, in order to carry out the scheme at full capacity.
Mobile vaccination units will be dispatched to residential areas, agencies, and especially areas under lockdown to ensure everyone will be given the first shot.
The Health Ministry also requested vaccination facilities use e-health record applications to monitor vaccination progress and instruct people how to fill out COVID-19 Vaccine Consent Forms and COVID-19 Screening Forms, whilst making medical declarations before being injected.
So far, major southern coronavirus hotspots such as Ho Chi Minh City, Binh Duong, and Long An have been allocated enough vaccine doses in order to provide the first shot for locals during the vaccination drive.
As of 8 a.m. on September 6, Vietnam has administered a total of 21,445,181 doses of COVID-19 vaccines, with 3,198,545 people having been fully vaccinated.