Da Nang deploys drones to monitor lockdown enforcement
20:42 30/08/2021
The central city of Da Nang started from August 29 to use drones to detect offences of  the COVID-19 prevention regulations.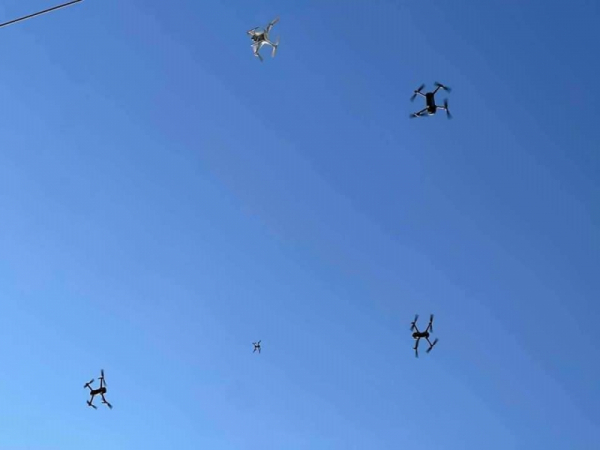 Fifteen drones, leased for free by a local voluntary organization, started flying and recording activities of citizens in small alleys of Hai Chau district. The drone flies at an altitude of about 15 - 30 meters, depending on the terrain.
Some people who were outside in the strict social distance area quickly ran home when they found the drones.
The authorities of Hai Chau district said, in addition to surveillance cameras and patrols, drones are expected to help functional forces strictly enforce people's compliance with the anti-epidemic regulations.
Tran Huu Duc Nhat, head of the volunteer group, said the drones are capable of flying at low levels, which is useful to monitor small streets and alleys. They also produce noise so people would be aware of them. Images captured by the drones would be transferred to the People's Committee so violators could be dealt with immediately, he added.
Le Tu Gia Thanh, chairman of Hai Chau People's Committee, said the risk of contracting Covid-19 in small alleys is high. In certain street sections, like on Ly Tu Trong or Hoang Dieu, dozens of cases have been detected, which further necessitates the need for monitoring.