Exhibition on Vietnam's Hoang Sa, Truong Sa opens in Quang Nam
Thứ Năm, 26/10/2023, 15:39
An exhibition of maps and materials on Vietnam's sovereignty over the Hoang Sa (Paracel) and Truong Sa (Spratly) archipelagos opened in Nui Thanh District in the central province of Quang Nam on October 24.
This is the 16th locality of Quang Nam Province where such an exhibition has been held. The exhibition runs until October 26.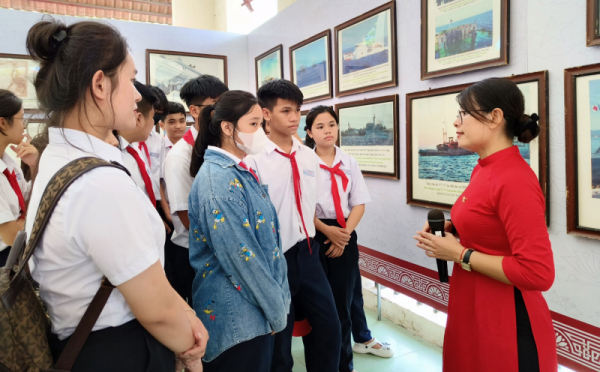 According to Director of the Quang Nam Department of Information and Communications Pham Hong Quang, the maps, documents and other publications on display are part of the historical and legal evidence collected from Vietnam and around the world to assert Vietnam's sovereignty over the two archipelagos.
They are inseparable territories of Vietnam, which have been developed by generations of Vietnamese people, and administered, protected and asserted by Vietnamese states throughout history in a continuous and peaceful way for more than 400 years in accordance with international law.
The provincial official said the exhibition is an occasion to remember those who have given sweat and blood to establish, exercise and defend Vietnam's sea and island sovereignty.