German media highlights immigration law amendments to tourism recovery
Thứ Năm, 06/07/2023, 07:43
The Vietnamese National Assembly (NA)'s adoption of the law on amendments to a number of articles of the Law on Foreigners' Entry into, Exit from, Transit through, and Residence in Vietnam will contribute to attracting more international tourists to Vietnam, duly boosting its socio-economic development, according to the German travel site reisetopia.de.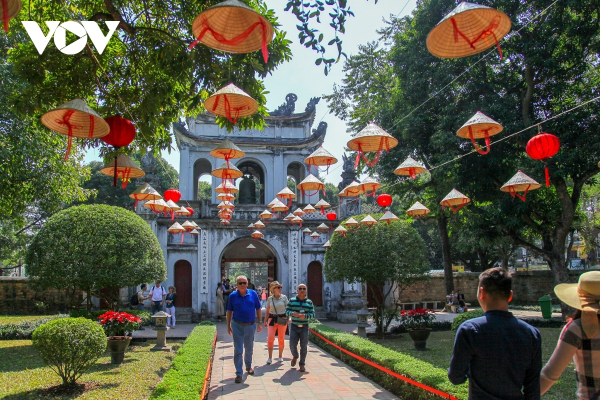 The site outlined that the Vietnamese Government is moving to relax entry regulations as a means of facilitating foreigners' travel. The legislature has therefore given the green light to extend the validity of tourist e-Visas and even allow visitors multiple entries, the article said.
Furthermore, visa-free entry for some countries will be extended to 45 days, it noted, adding that for German travelers, this means a significant improvement over the current 15-day rule.
Vietnam currently offers e-visas to citizens of 80 countries and territories, mainly with a validity period of 30 days. Additionally, citizens of 25 countries are exempt from visa requirements, typically for a period ranging from 15 to 30 days.
Under the new law, the Government has been given the power to draw up a list of countries and territories whose citizens are eligible for extended e-visa, as well as a list of international border crossings that allow foreigners to enter and exit the country with e-visas. This change will therefore allow e-visa holders to enter the country multiple times without having to apply for a new visa each time.
According to figures given in the General Statistics Office (GSO)'s latest report, the nation has seen a remarkable surge in international arrivals with nearly 4.6 million in the first five months of the year, 12.6 times higher than that of the same period last year.
Despite this impressive growth, the number of tourists to the nation in the January to May period was equivalent to only 63% of that reported in 2019.
According to the article, the nation has set a target of welcoming eight million foreign visitors this year, aided by the implementation of the new visa policy. The Vietnamese Government hopes that the relaxed entry regulations will offer better conditions for international investors to relocate locations or their production facilities to Vietnam.