HCM City to tighten social distancing measures from August 23
13:07 21/08/2021
The Ho Chi Minh City administration has moved to intensify social distancing measures against COVID-19, with local residents not permitted to leave their homes starting from midnight on August 23.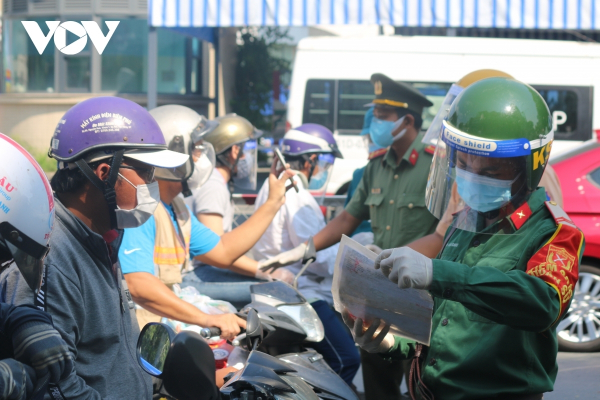 Pham Duc Hai, deputy head of the Municipal Steering Committee for COVID-19 Prevention and Control, said on August 20 that the pandemic is continuing to develop in a complicated manner despite the city's drastic COVID-19 prevention measures in place.
The southern metropolis therefore decided to strengthen social distancing measures, requiring residents to stay indoors, households and wards to isolate one from another.
A greater effort will be made to treat severely-ill COVID-19 patients and reduce the mortality rate. Healthcare workers will be encouraged to work hard on sampling and testing in an effort to isolate and separate F0 cases from the community.
In addition, the southern city will continue to speed up vaccinations and ensure a sufficient supply of essential goods for local people, especially for disadvantaged people.
The municipal administration has requested that local people remain calm, follow the Health Ministry's 5K + measures on pandemic combat, and not hoard food.
HCM City initially began putting in place social distancing measures from July 9, with locals requested to limit going out between 6 p.m. and 6 a.m. each day from July 26.
A two-week period of lockdown was initially enforced from August 2, and the order was extended for another month till September 15 in order to curb the spread of the SARS-CoV-2 virus.
The city has so far recorded a total of 164,342 COVID-19 positive cases from April 27 to August 20, becoming the largest coronavirus hotpot in the country.