Legendary saxophonist Kenny G to perform in Ho Guom Opera House
Thứ Sáu, 17/11/2023, 15:14
PSNews - World-renowned Saxophonist Kenny G, who has enchanted audiences worldwide with his instrumental music pieces, will perform at Ho Guom Opera House on November 17.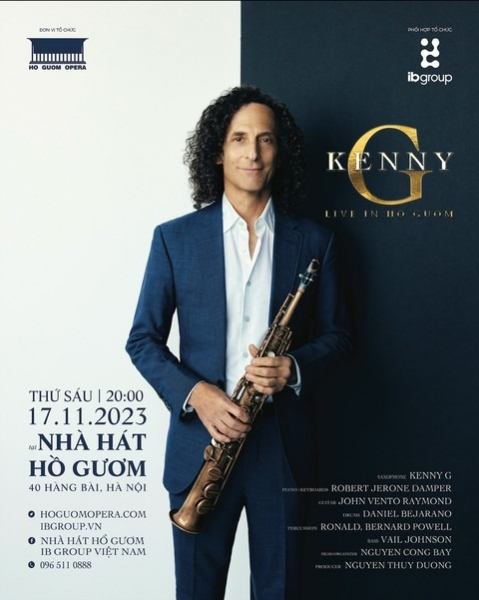 According to People's Artist Major General Nguyen Cong Bay, Vice Director of the Department of Party and Political Work under the Ministry of Public Security, saxophonist Kenny Gill will perform the rearranged versions of many of his iconic tracks.
Kenny G, whose real name is Kenneth Bruce Gorelick, is an American composer, producer, and saxophone legend who has recorded hundreds of instrumental pieces. He has sold over 75 million records worldwide and is one of the best-selling artists of all time.
He won a Grammy Award in 1994 with "Forever in Love". He is the only instrumental artist ever to win this award. He has been a very familiar name to Vietnamese audiences since the 1990s.
Ho Guom Opera House is located at 40 - 40A Hang Bai street in Hoan Kiem district, was built by the MPS and the Hanoi People's Committee from December 2021.
The modern and international-level building includes a 900-seat auditorium, a 500-seat one, a space for exhibitions, an area for conferences and workshops, and a multi-functional zone, among others. It will be a venue for political, cultural, and artistic events of the Party, the State, the MPS, and Hanoi while also serving as an international convention centre.