Me Linh district uses drones to monitor isolated areas
21:44 01/09/2021
The authorities of Me Linh district, Hanoi have begun to deploy drones to support the enforcement of social distancing in the two isolated communes of Thanh Lam and Thanh Hoa, Me Linh, Hanoi.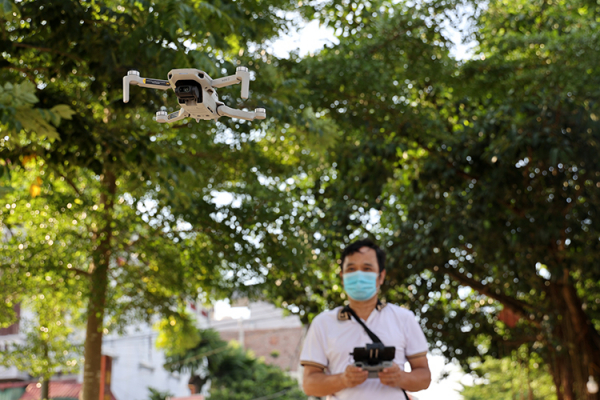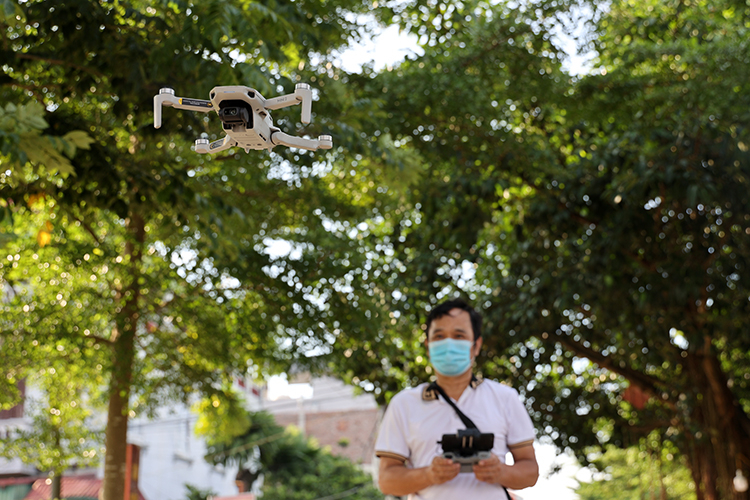 Hoang Anh Tuan, Chairman of the People's Committee of Me Linh district said the use of the drones aimed to strengthen local COVID prevention and control in high-risk and isolated areas.
Some time ago, leaders of Hanoi visited Me Linh and checked the local efforts for COVID-19 prevention and combat. The city's leaders suggested that district's leaders should think of creative and effective methods of preventing and fighting COVID-19.
From the suggestions, local leaders directed local functional forces would use drones to monitor people's observance of the social distancing regulations in the two communes' small alleys and populous areas.