Nam Tra My ethnic people proud of having family name of Uncle Ho
Thứ Bảy, 02/09/2023, 16:00
The Ca Dong, Xe Dang and Bh'noong ethnic groups in Nam Tra My district of Quang Nam province have taken President Ho Chi Minh's family name "Ho" for decades. On the National Day of September 2, they jointly organize a ceremony in commemoration for Uncle Ho. Many of them have built the statue of Uncle Ho and temple dedicated to Him in their own homes.
Nam Tra My is a mountainous district of Quang Nam province. This locality used to be underdeveloped, but is now improving rapidly. In the district, the economic structure is being shifted towards an increased proportion of industry, construction and services. Meanwhile, the proportion of agriculture, forestry and fishery sectors is being reduced.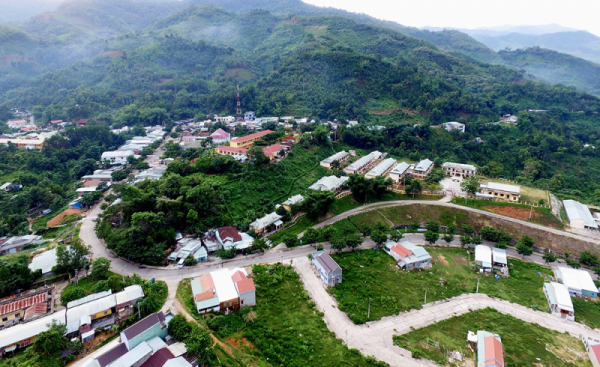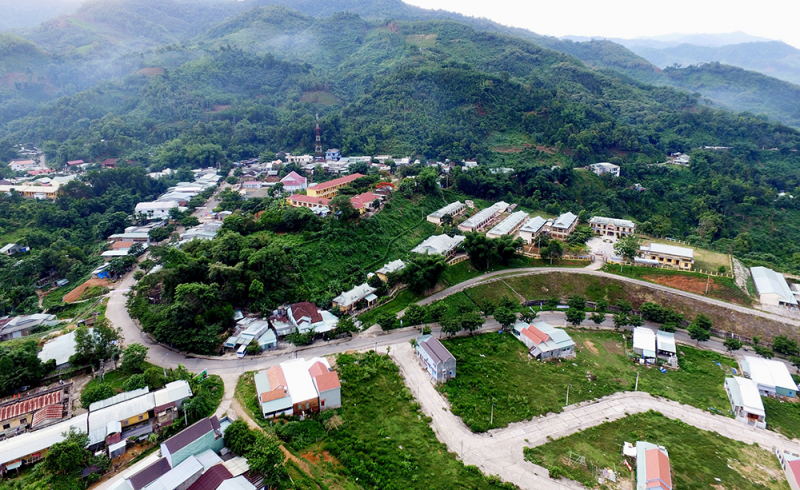 The Nam Tra My's production of all sectors has grown fast, reaching over 560 billion VND per year. The current per capita income is 35 million VND/year, up by nearly 11 times compared to 20 years ago (2003), according to official statistics. Currently, the local economic growth rate is over 10 percent per year.
Along with economic development, education and people's health care services have seen a lot of positive changes thanks to the due attention of the authorities in Nam Tra My. The poverty rate according to the multidimensional standards has decreased to less than 45 percent.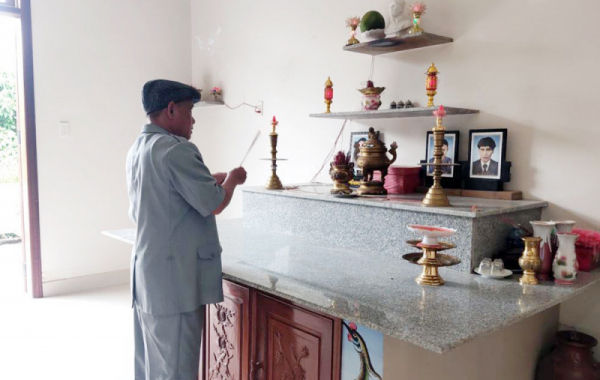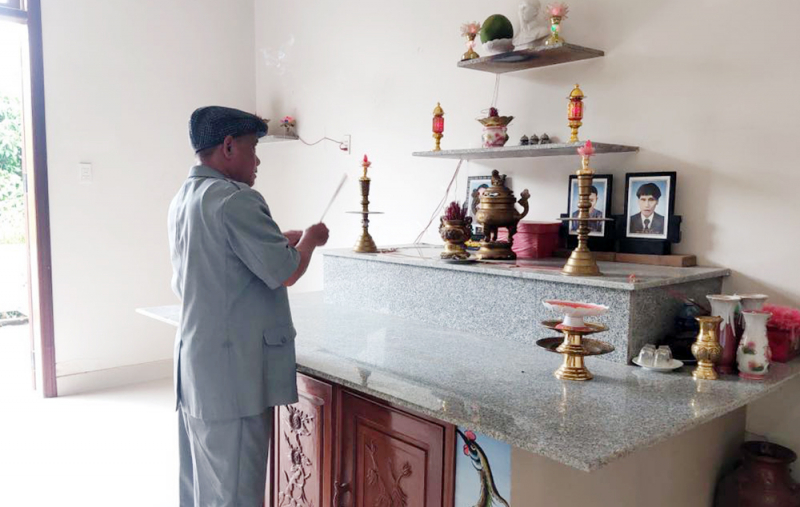 Turning each page of the book "Uncle Ho's care for Quang region" edited by the Quang Nam Provincial Party Committee, published by the National Political Publishing House in 2000, Ho Van Ny from the Xe Dang ethnic group, who was the Chairman of Nam Tra My District People's Committee, told the PSNews' reporter that the book has a great spiritual value for the local people.
According to Ny, the book has articles, poems and letters of President Ho Chi Minh mentioning several places, events, and people of "Quang" (Quang Nam province and Danang city) as well as memoirs and remembrances of the local people, who had the opportunity to meet and work with Uncle Ho. The book also has stories of people who have never met him, but had deep feelings and engraved Uncle Ho's image in their hearts.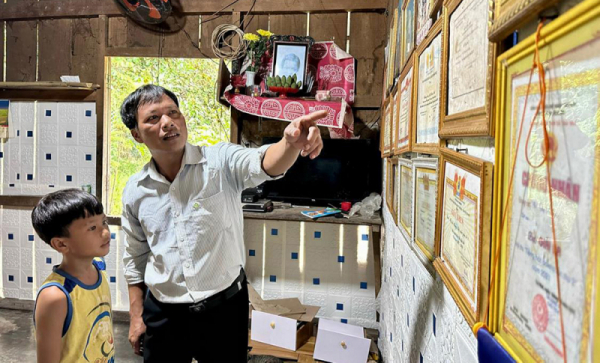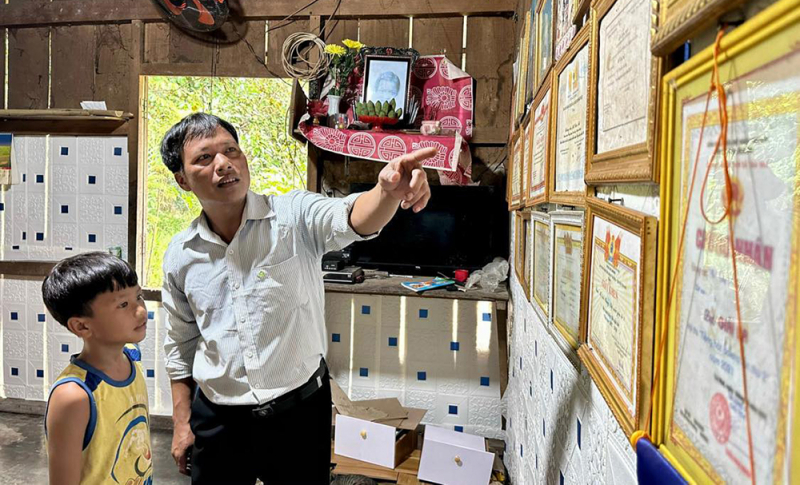 "Living in a remote mountainous area, our lives used to be difficult... However, since we followed the Party's and Uncle Ho's guidelines, our lives have become better and better", Ny said, adding, although many generations of people in Nam Tra My did not have the opportunity to meet Uncle Ho, they always remember his teachings and words.
According to him, the Xe Dang ethnic people previously did not have surnames. Therefore, they decided to take their family name after Uncle Ho. "I myself chose to carry Uncle Ho's last name and the date of birth as May 20 because Uncle Ho was born on May 19", Ny said.
In his house, Ny's family arranged an altar to worship Uncle Ho next to the family's ancestral altar. The white bust of Uncle Ho is solemnly placed highest in the middle while their ancestors and his dead family members are hung lower. When the National Day of September 2 comes, they jointly organize a ceremony in memory of Uncle Ho.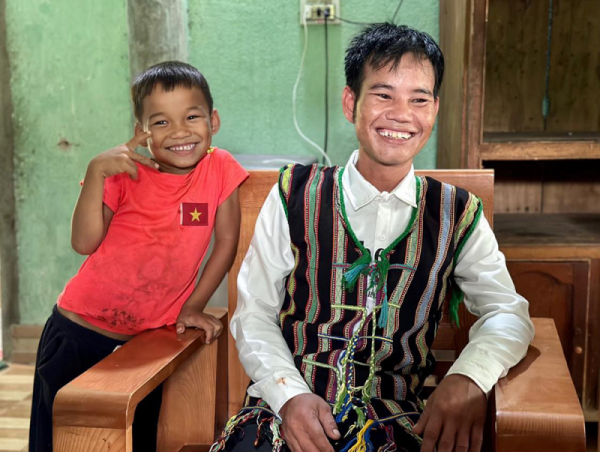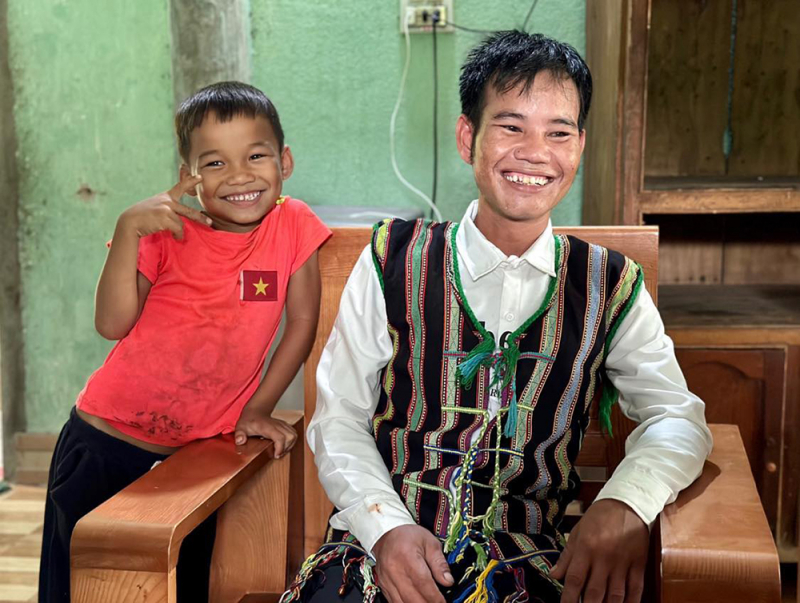 According to Le Minh Thang, Head of the Ethnic Department of Nam Tra My district, the district has 10 communes with 3 main ethnic groups, namely Bh'noong, Xe Dang and Ca Dong, accounting for 97% of the district's population.
Not only the Xe Dang people, other ethnic groups in the area also have their surnames of Ho. In Nam Tra My district, the elderly people there often tell stories about Uncle Ho so that their children and grandchildren can learn and follow his example.
Ho Van Huan and Ho Van Nai, two young locals from Tra Mai commune, were born when Uncle Ho passed away in 1969. They said they heard stories about Uncle Ho's great personality and lifestyle from his grandfather and through books, newspapers.
"I'm proud to have the family name of Ho.  I will try my best to be worthy of my last name. The best way is to work with everyone to build my homeland as a beautiful and prosperous are and country," Mr. Ho Van Huan said.
Meanwhile, Ho Van Nai affirmed that local people will always follow and implement the Party's guidelines as well as the State's laws and policies. "Nam Tra My ethnic people will strive to escape poverty, pay special attention to preserving and promoting traditional cultural values of the locality as taught by Uncle Ho", said Ho Van Nai.