PM inaugurates Vinh Tuy 2 bridge in Hanoi capital
Thứ Tư, 30/08/2023, 18:40
Prime Minister Pham Minh Chinh on August 30 cut the red ribbons inaugurating the second phase of Vinh Tuy bridge (Vinh Tuy 2) in the capital city of Hanoi, helping to ease traffic load between the two banks of the Red River.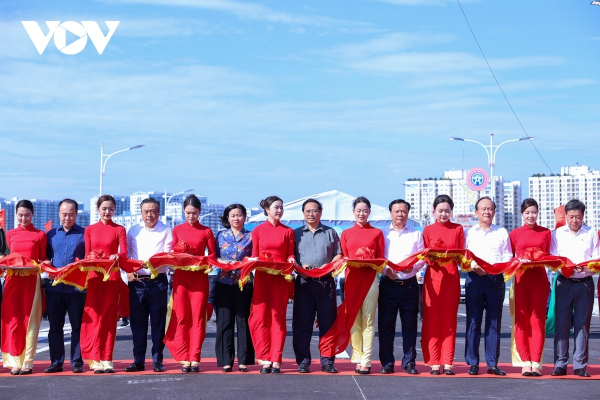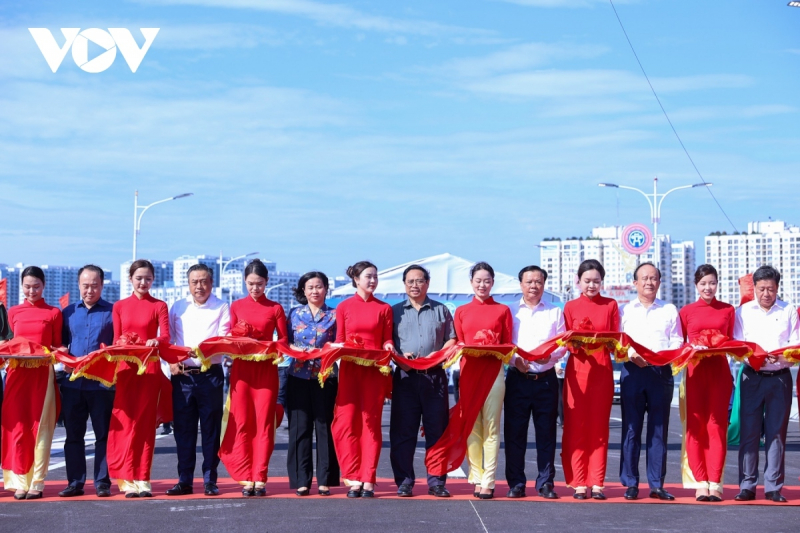 Addressing the ceremony, PM Chinh noted that Vinh Tuy 2 is an important traffic project, contributing to reducing the load on congested Vinh Tuy 1, and increasing circulation between the two banks of the Red River.
The project will also help meet the increasing travel demand of residents between the city centre and the northern and northeastern parts of the city.
The PM praised Hanoi and relevant agencies for their concerted efforts in completing and putting Vinh Tuy 2 into operation four months earlier than schedule without capital project overruns.
He said the opening of Vinh Tuy 2 to traffic is an important premise for Hanoi to kick-start construction of Hong Ha and Me So and other bridges spanning the Red River in the coming time.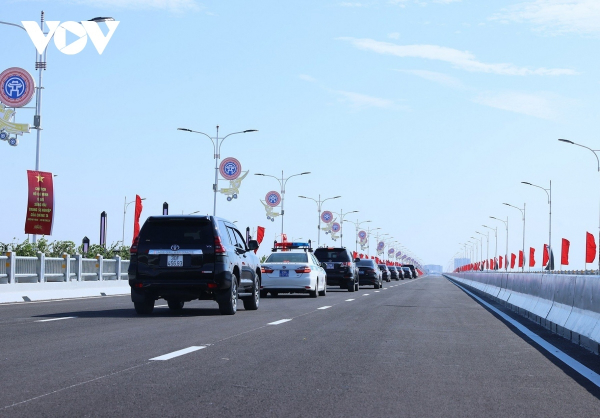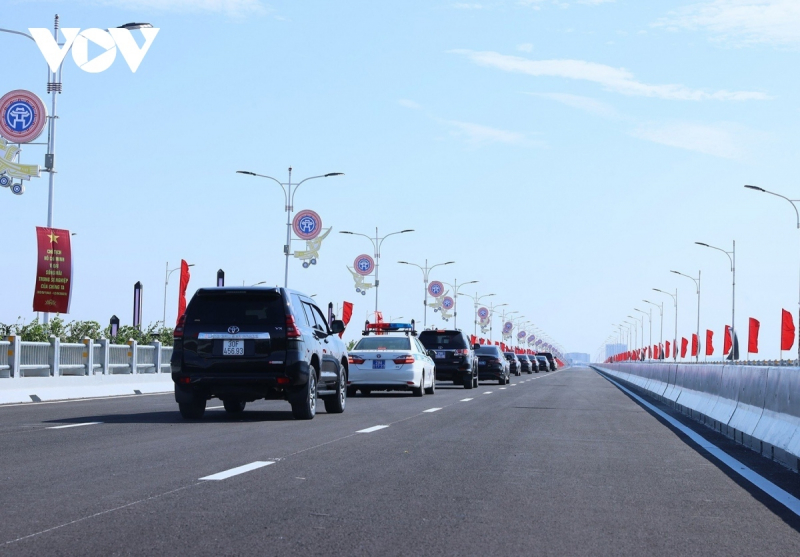 He reminded that in addition to ensuring progress and quality, each bridge in Hanoi must be a unique tourist product bearing the characteristics of the more-than 1,000-year-old capital.
Vinh Tuy 2, part of Vinh Tuy bridge project, broke ground in January 2021 and was originally scheduled to be completed after three years. The 19m wide bridge has four lanes. Together with Vinh Tuy 1 that was inaugurated in 2010, Vinh Tuy bridge now becomes the largest of its kind in Hanoi, with eight lanes in total.