Quang Tri: War-time bombs in residential areas relocated
Thứ Tư, 05/10/2022, 23:28
The bomb and mine clearance team of PeaceTrees Vietnam (PTVN) announced on October 4 that it had successfully handled two war-time bombs detected in the central province of Quang Tri.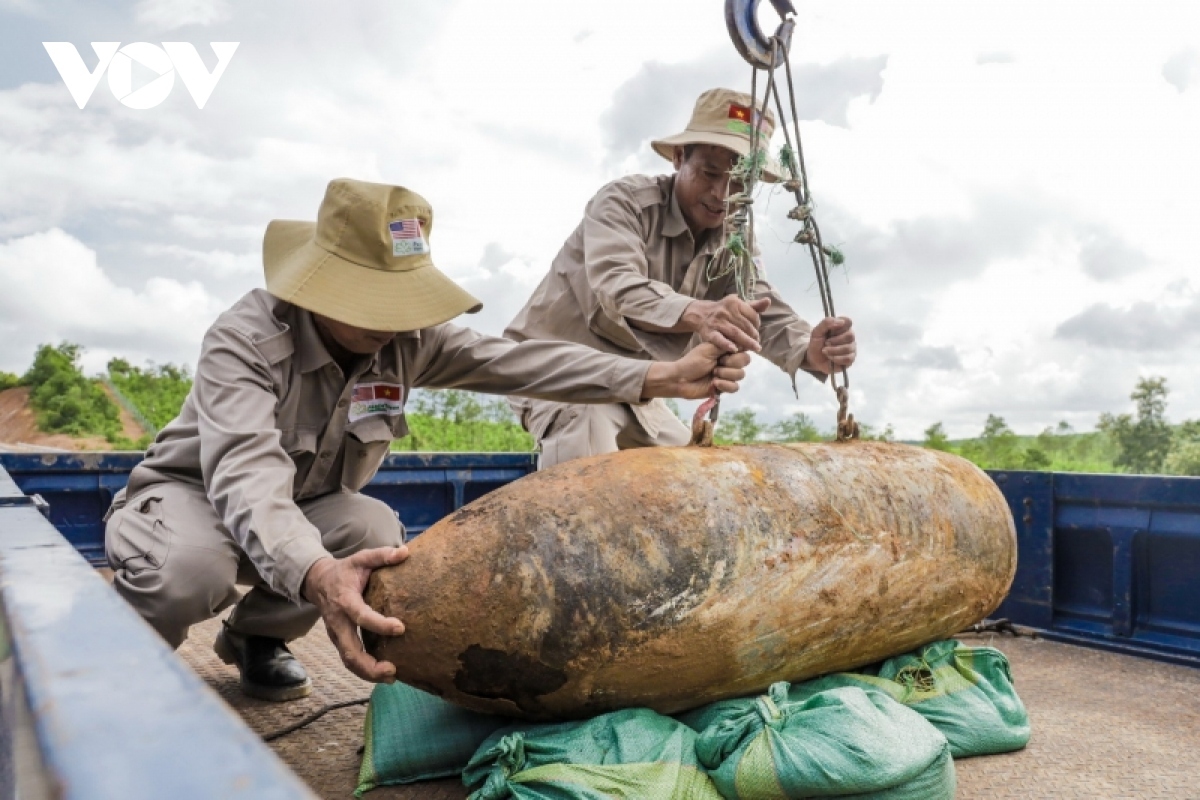 The two bombs were found roughly 70 cm away from each other and at a depth of one metre in a rubber farm in Cam Hieu commune of Cam Lo district. 
The bombs were identified as M117 with a diameter of 408mm, a length of 2.06 metres, and weight of 340kg each.
Upon detection, they were immediately removed from the rubber farm and safely handled by professionals.
PTVN is a non-governmental organisation (NGO) of the United States that engages in detecting and defusing bombs, mines, and explosives in Vietnam.