Unexpected visit by python to resident's house, HCM City
12:45 25/01/2022
Police officers in Ho Chi Minh City captured a 25-kilogram python that was found in between the ceiling and roof of a local resident's house.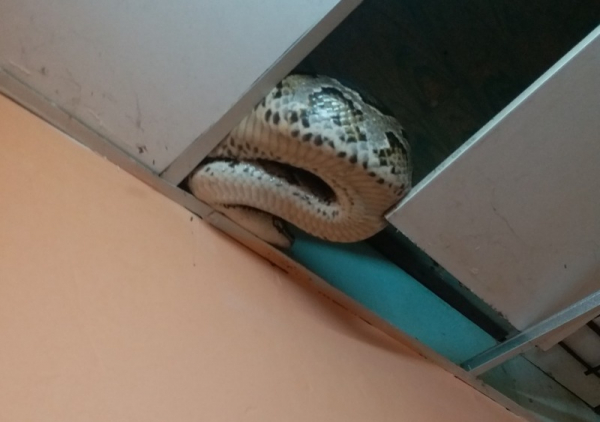 The python had created big noises in the space between the suspended ceiling and the roof for a few days before the owner decided to dismantle a ceiling board to check.
The whole family was terrified when they found a python in their home, and they immediately called the police for help.
When a local police squad came in on January 22, they found the python and safely caught it.
The wild animal, which is three meters long and weighs approximately 25 kilograms, was later handed over to a forest management department so as to return it to wildlife.
The python has been released to Cat Tien National Park in southern Dong Nai Province, a forest protection officer said.