Vietnam - Japan regular international flights set to reopen in early 2022
Thứ Bảy, 25/12/2021, 14:58
Regular international passenger flights in both directions between Vietnam and Japan are set to be operated by Vietnam Airlines, Vietjet Air, Japan Airlines and All Nippon Airways as of January 1, 2022.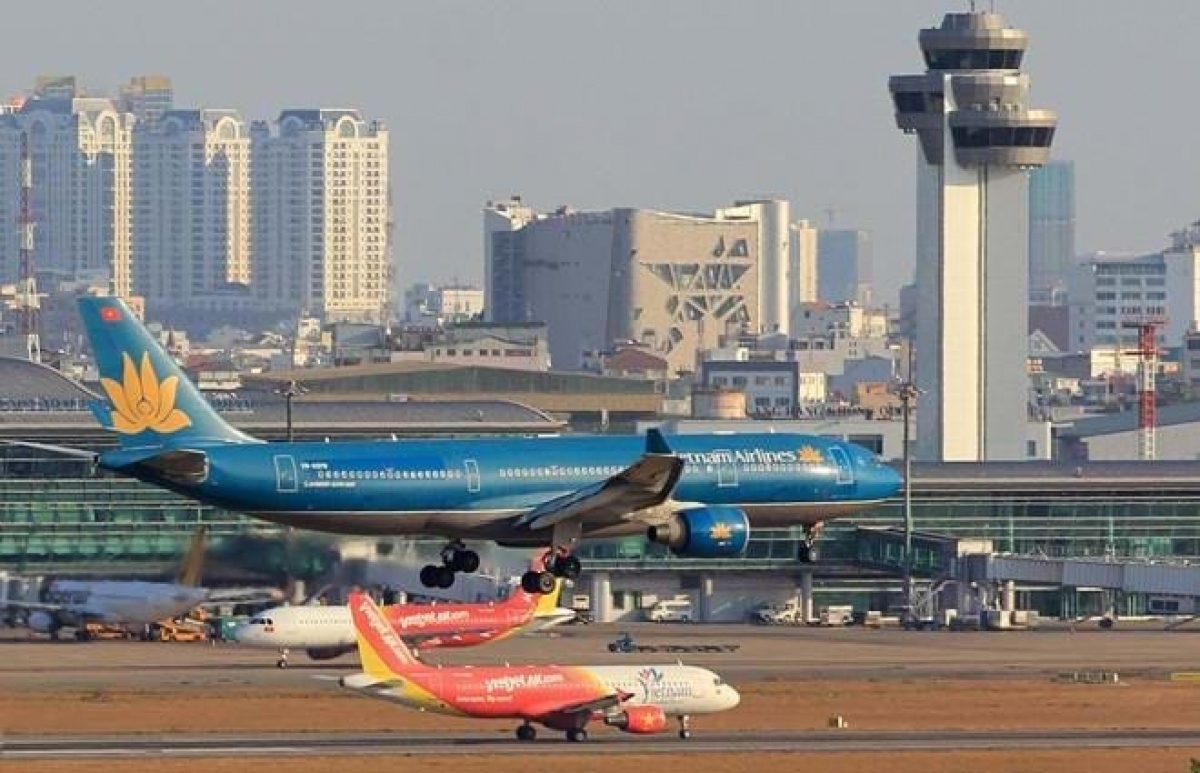 Director of the Civil Aviation Authority of Vietnam (CAAV) Dinh Viet Thang has just sent a document regarding the reopening of the flights between both nations to relevant units.
Accordingly, the CAAV asks airlines, in addition to the currently licensed flights, to submit an application to the CAAV for consideration of a flight license in line with the content that has been agreed upon between aviation authorities of the two countries.
Specifically, Vietnam Airlines will operate Hanoi/Ho Chi Minh City-Tokyo and vice versa with a frequency of 3 one-way flights per week, while Vietjet Air will fly on Hanoi/Ho Chi Minh City-Tokyo route and vice versa with an one-way flight per week.
Japan Airlines and All Nippon Airways of Japan will fly from Tokyo-Hanoi/Ho Chi Minh City and vice versa, with a frequency not exceeding 4 one-way flights per week for both airlines.
The CAAV requests airlines to conduct inspections to ensure that passengers before boarding aircraft entering Vietnam have fulfilled the requirements for pandemic prevention and control.
Passengers must have a certificate of negative test results for SARS-CoV-2 before entering Vietnam, a certificate of vaccination, a vaccine passport or a certificate of recovery from COVID-19.
For passengers who have not been fully vaccinated or have not been certified for complete recovery from COVID-19, will have to have a certificate of eligibility for facilities and equipment to ensure home isolation or a confirmation of hotel reservation within at least seven days at hotels according to the locally announced list of eligibility for isolation.
Additionally the CAAV asks the airport authorities of the North and the South to notify the foresaid information to state management agencies at Noi Bai and Tan Son Nhat international airports.
The Airports Corporation of Vietnam (ACV) is responsible for ensuring equipment and resources to ensure the smooth operation of two-way regular flights.