Vietnam received 7.8 million foreign visitors in first 8 months
Thứ Sáu, 01/09/2023, 10:50
Vietnam has received 7.8 million foreign visitors in the first eight months of this year, putting the country on track to fulfil its this year's 8 million target, according to the General Statistics Office.
Vietnam received approximately 7.8 million foreign arrivals in the first eight months of this year, meeting 97.5% of the target set for the whole year, according to an annoucement of the General Statistics Office on August 30.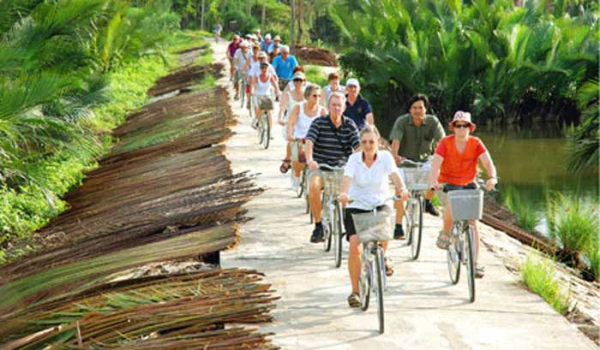 In August alone, international visitors to Vietnam reached 1.2 million, up 17.2% against the previous month, marking the second consecutive month when foreign tourist arrivals exceeded a million.
So far, South Korea sent the highest number of visitors to Vietnam at 2.27 million, followed by China (almost 950,000) and the U.S. (502,000).
Nguyen Trung Khanh, head of the Vietnam National Administration of Tourism, said the new visa policy, which came into force on August 15, will help Vietnam attract more foreign visitors and enhance the competitiveness of the non-smoking industry.
There remains a lot of room for the tourism industry to spur its growth when it enters the peak international tourism season at the end of the year, especially after a number of favourable policies for international visitors to Vietnam took effect, he emphasized.
In order to attract more foreign holidaymakers to Vietnam, experts said, besides visa policy changes, businesses are required to invest in building infrastructure, services, and products to meet the needs of visitors for a longer stay and more spending.