Vietnam temporarily recognizes vaccine passports from 72 countries, territories
14:24 22/10/2021
PSNews - During the ministry's regular press conference that was held virtually on October 21, Spokesperson Le Thi Thu Hang affirmed that Vietnam temporarily recognizes vaccine passports from 72 countries, territories.
Accordingly, spokeswoman Le Thi Thu Hang said, "In the spirit of the Government's Resolution 128 on flexible and safety adaptation and effective control of the COVID-19 pandemic, Vietnam is temporarily recognizing vaccination certificates, also known as vaccine passports from 72 countries and territories, which have been officially introduced to the Vietnam Ministry of Foreign Affairs by these countries and territories' representatives.
Those who have vaccination certificates can use them directly in Vietnam, and their concentrated isolation period will be shortened to 7 days according to the Ministry of Health's guidance on the shortened isolation period for fully vaccinated people or those who have infected with COVID-19 but have recovered from the disease.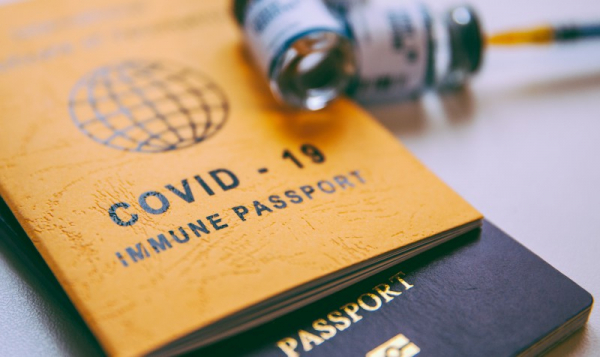 Under the direction of the Prime Minister on creating more favorable conditions for laborers, experts, investors and a number of other specific subjects to serve development goals, the Ministry of Foreign Affairs has consulted with ministries and localities on difficulties, and proposed competent authorities speed up the adjustment of the approval process for foreigners' entry by supplementing vaccine passports or vaccination certificates to visa application dossiers as a way of shortening time for dealing with dossiers.
"Vietnam's vaccination certificate has also been recognized by some countries and can be used to enter these nations," Hang added.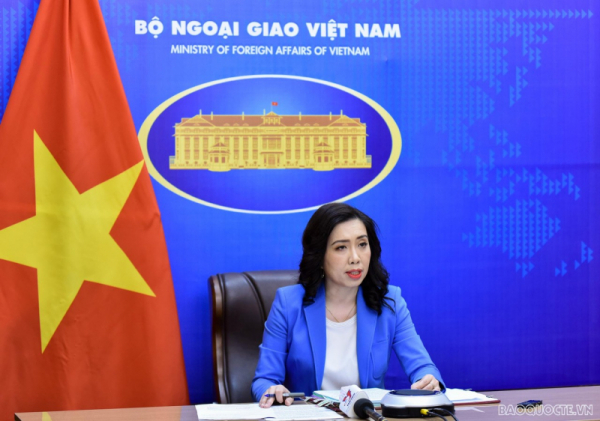 Additionally, Hang underscored that COVID-19 response will be one of the major topics tabled for discussions at the 38th and 39th ASEAN Summits from October 26-28.
In detail, US$10.5 million from the ASEAN's COVID-19 response fund will be used to buy vaccines for regional member states, with a goal to have the first batch delivered in the fourth quarter of this year or the first quarter of next year. Countries will also continue urging contributions to the fund and the  the ASEAN Regional Reserve of Medical Supplies
Prime Minister Pham Minh Chinh will announce a list of medical supplies worth US$5 million that Vietnam contributes to the ASEAN Regional Reserve of Medical Supplies when he attends the 38th and 39th ASEAN Summits, Foreign Ministry's spokeswoman Le Thi Thu Hang has said.
Towards recovery efforts, the spokeswoman said ASEAN will continue discussing measures to effectively carry out the ASEAN Comprehensive Recovery Framework and implementation plan.
Leaders are also due to adopt the ASEAN Travel Corridor Arrangement Framework, and look into the possibility of forming regional travel facilitation agreements, and of mutual recognition and application of electronic vaccination certificates, she said.