Deputy Minister Nguyen Duy Ngoc joins Government's Project 06 inspection in Ha Nam
Thứ Tư, 23/11/2022, 22:47
Deputy Prime Minister Vu Duc Dam, leading a governmental inspection team, worked with leaders of Ha Nam province on the implementation of the Government's project on applying national population, electronic identification and authentication for national digital transformation in the period of 2022-2025, with an orientation for 2030 (Project 06), on November 21.
The inspection team included Deputy Minister of Public Security Lieutenant General Nguyen Duy Ngoc.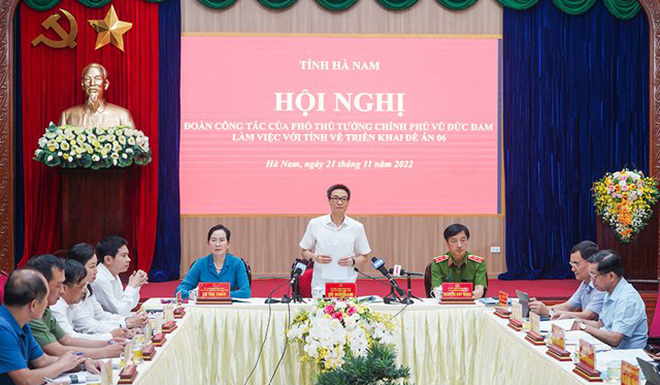 Speaking at the meeting, Deputy Minister Nguyen Duy Ngoc cited the Prime Minister's remarks at a conference reviewing the implementation of Project 06 after the first six months, saying that Project 06 plays a very important role in the national development process in the current situation as it creates a form foundation for the country to enter the fourth industrial revolution.
The deputy minister underscored the Prime Minister's directions on the launch of the 25 online essential public services, including birth registration, permanent residence registration, issuance of health insurance for children under 6 years old, death registration, abolition of permanent residence registration books, and funeral allowances.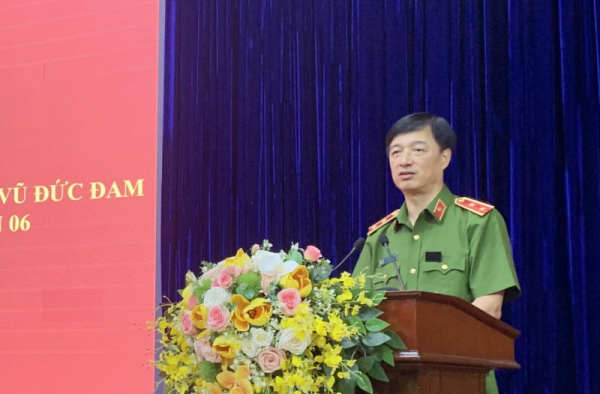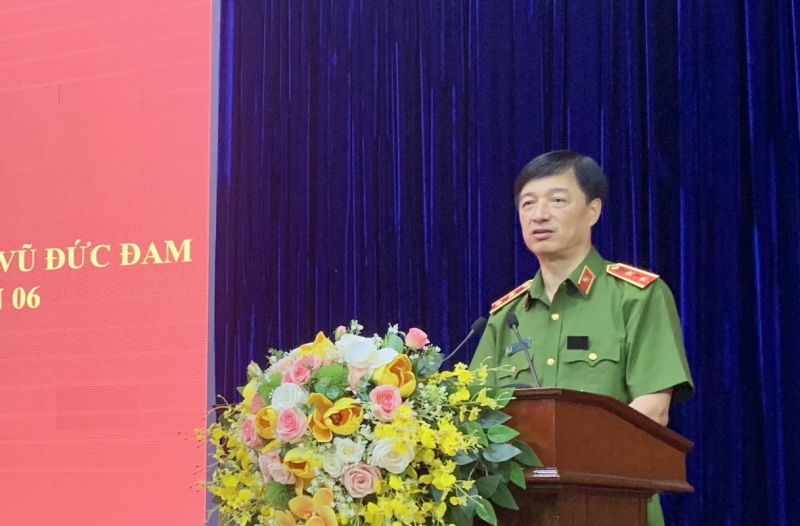 Following the directions, the Ministry of Public Security and the Government Office in collaboration with ministries and branches successfully developed the interconnected public service software. 
By November 18, 2022, the Government Office had integrated the public services on the National Public Service Portal, which is now connected to relevant systems of Central agencies, ministries and localities.
At the meeting, Deputy Prime Minister Vu Duc Dam asked Ha Nam province to strengthen coordination with competent ministries and make more effort to early realize Project 06.
On the same day, the inspection team took a field trip to the Thanh Phong Communal People's Committee (Thanh Liem district, Ha Nam province), and checked the local one-door model section and its process of handling  interrelated administrative procedures.