Four Cabinet members to be grilled at legislature's year-end session
17:04 07/11/2021
Four Ministers will answer deputies' questions over voter concern during the second phase of the ongoing National Assembly session which is taking place in Hanoi from November 8-13.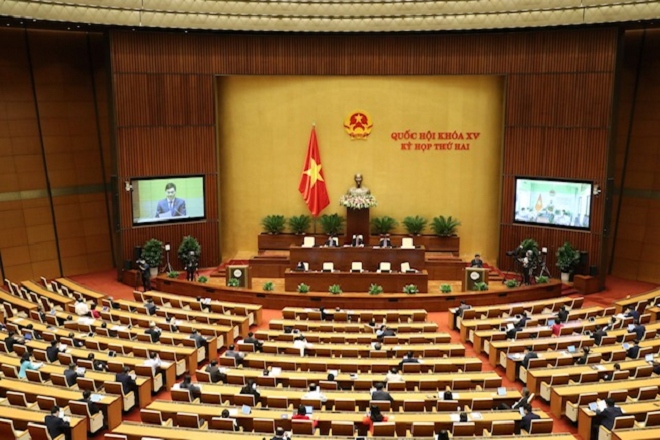 The hearing is scheduled to last for two days, starting on November 10.  
According to the National Assembly Office, Minister of Health Nguyen Thanh Long will be grilled about Vietnam's COVID-19 prevention and control measures and its future vaccine strategy.  
Minister of Labour, Invalids and Social Affairs Dao Ngoc Dung will answer questions related to the restoration of the post-pandemic labour market and subsidies for people who have fallen victim to the prolonged COVID-19 outbreak.
Minister of Planning and Investment Nguyen Chi Dung will talk about solutions to beef up economic recovery, iron out snags for businesses, and accelerate public investment disbursement.
Minister of Education and Training Nguyen Kim Son will take the floor answering questions related to educational reforms, online learning, and school safety.
Prime Minister Pham Minh Chinh will spend an hour clarifying issues of voter concern. Other Deputy Prime Ministers will also provide further explanations of issues of deputy concern.
Besides the hearing, the NA will continue to examine the implementation of socio-economic development and budgetary tasks and unveil major development targets for 2022.