Party committees of Central agencies resolutely fight wrongdoings in economic activities
Thứ Sáu, 13/01/2023, 17:36
The Party Central Committee's Inspection Commission held a conference in Hanoi, to evaluate the results of the inspection and supervision over Party organizations of Regional Agency IA, in 2022.
Speaking at the conference, Deputy Minister Tran Quoc To said that, in 2022, the People's Public Security Forces applied synchronous and effective working measures, proactively advised the Government, the Party and the State on important guidelines, measures to counter security issues, were always strategically active in safeguarding national security, and maintained social order and safety.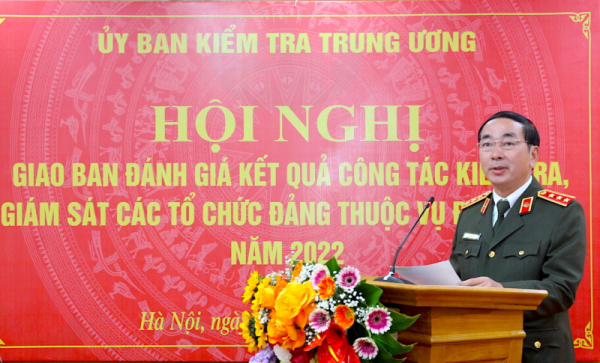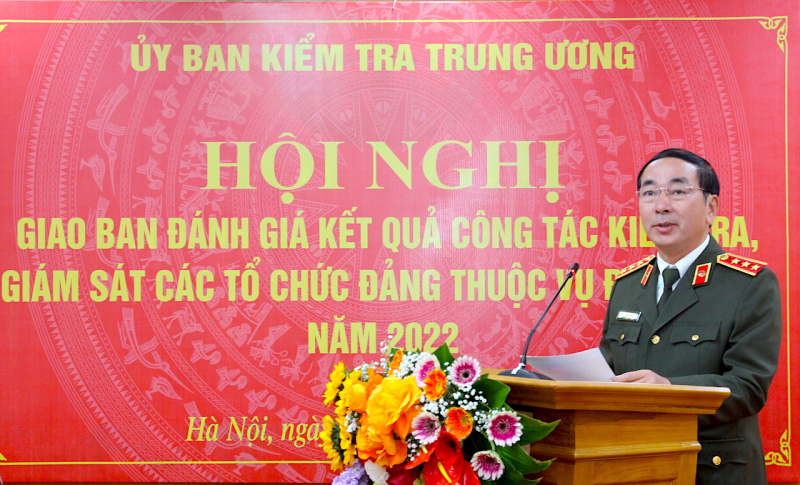 The Public Security Forces exceeded many targets assigned by the National Assembly, contributing to gradually building an orderly, disciplined, secure, safe and healthy society.
The forces also achieved important results of Party building, force building and inspection, supervision and enforcement of party discipline.
Especially, the Public Security Central Party Committee advised the Politburo to promulgate and organized a national conference to thoroughly grasp and implement Resolution No. 12-NQ/TW, dated March 16, 2022, on enhancing the building of truly clean, strong, regular, elite and modern People's Public Security Forces to meet the task requirements in the new situation while proposed the National Assembly and Government to issue the Action Plan for all levels of Party committees to implement it.
Regional Party Agency IA (formerly the Central Bureau IA) was assigned by the Party Central Committee to manage 23 Party organizations, including Party committees of four Centrally-run cities, the Central Military Commission; the Public Security Central Party Committee; two Central Party Commissions; 10 Party Committees of Central agencies; and five Party Committees of State-run enterprises.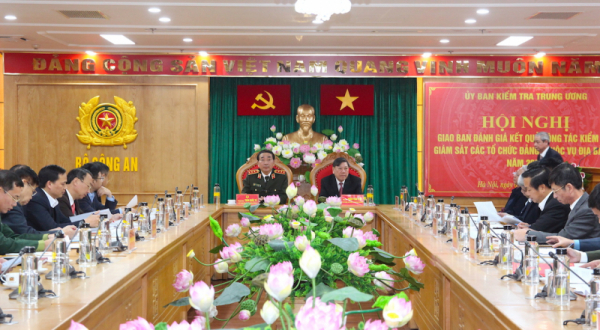 Regional Party Agency IA was under the leadership of the Standing Vice Chairman of the Central Inspection Commission and two members of the Central Inspection Commission. 
In 2022, all Party committees under Regional Party Agency IA effectively implemented inspection and supervision over their managed Party organizations and Party members.
In particular, following the direction of the Central Inspection Commission, Party committees and Party organizations under Regional Party Agency IA successfully settled difficult, complicated, sensitive, pressing issues of social concern such as: detecting and handling violations at relevant subordinate Party organizations related to COVID-19 prevention and control, known as the Viet A Technology Joint Stock Company case, finding economic wrongdoings related to FLC Group's projects and bidding packages involving AIC in localities nationwide, making a positive contribution to the fight against corruption and negativities.