PM inspects readiness of security forces ahead of Tet
Thứ Bảy, 21/01/2023, 21:10
Prime Minister Pham Minh Chinh on January 19 visited a number of police and military units to check their preparedness for the upcoming Lunar New Year festival (Tet) – the biggest traditional event in Vietnam.
Visiting the Police Guard High Command under the Ministry of Public Security, Chinh requested that the force stay alert and early identify, prevent and eliminate security risks.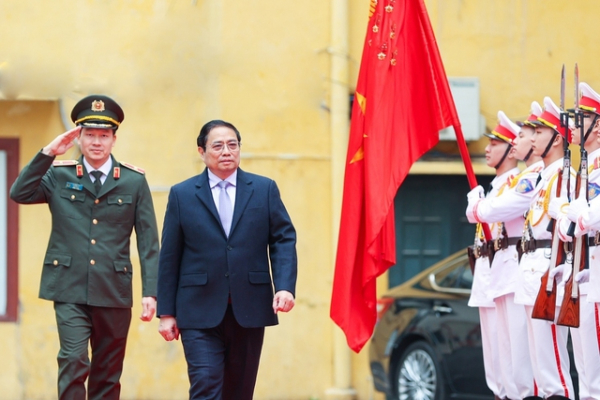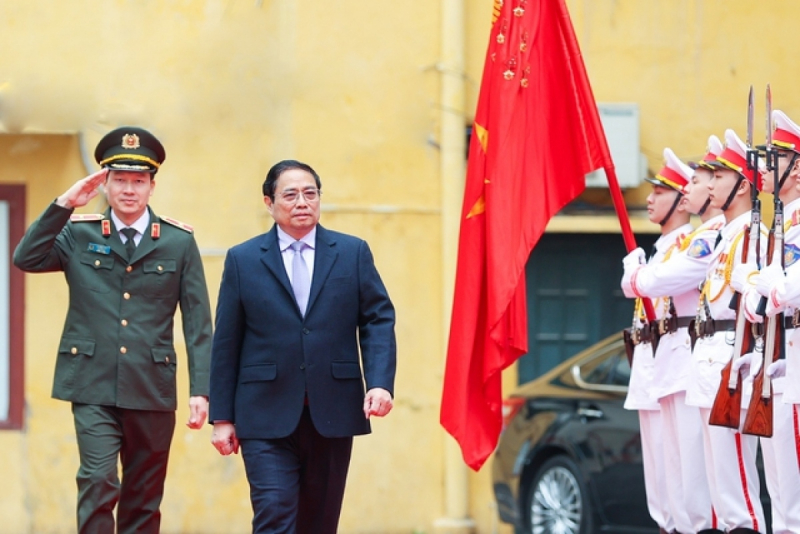 He advised the force to enhance its relationship with other competent units and agencies to promote the concerted strength of the political system, boost international cooperation, and focus on human resources training.
Describing the force as a strong steel shield of the Party and State, Chinh required that the force always stand ready for their Tet duty and wished officers and soldiers a happy lunar year ahead.
At the department of internal political security, Chinh recommended the department keep a close watch on the situation at the grassroots level and outside the country so as to timely advise the Party and State on measures to prevent risks and protect internal political security. He also requested the department to timely prevent, detect and stop activities of collecting, attacking and appropriating state secrets; and step up the building of a clean, strong, regular, elite and modern force that meets the requirements and tasks in the new situation following the Politburo's Resolution 12.
On the day, the PM also visited the Tank-Armour Corps under the Ministry of Defence, lauding the force's significant contribution to the national security. Pointing to complicated and unpredictable changes in the world situation, he said the armed forces in general and the tank-armour force in particular now have heavy and complex missions in national defence. 

The Government leader instructed that the force research new war forms and combat methods and maintain high combat readiness in order to effectively and timely respond to any situation. He expressed belief in the force's unity, creativity and fulfillment of all tasks assigned.