250 mobile policemen reinforced to Binh Duong
Chủ Nhật, 22/08/2021, 17:37
The Mobile Police Command sent 250 policemen of the Central-Region Mobile Police Regiment on August 21 to support anti-pandemic efforts and ensure security and order in Binh Duong.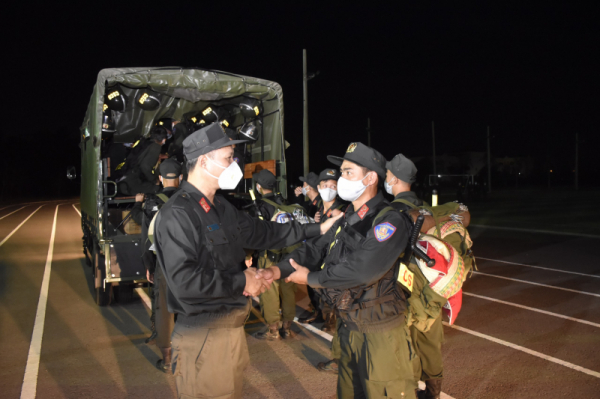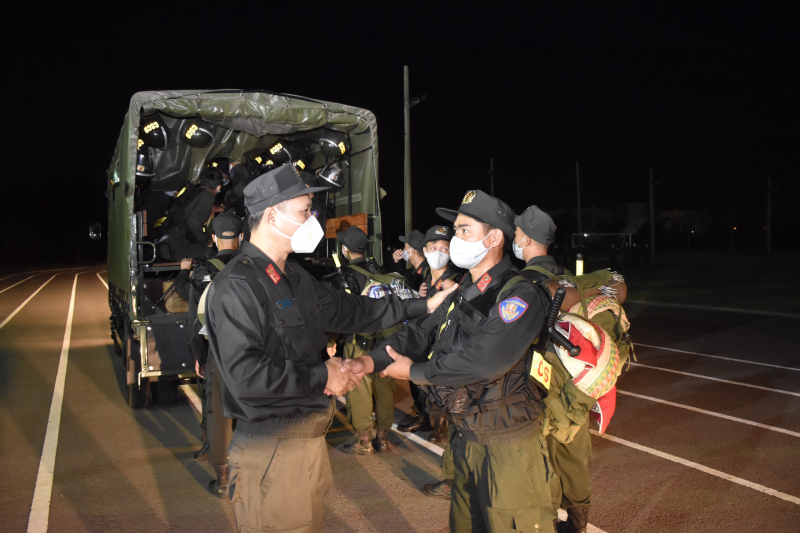 The Southern industrial hub of Binh Duong has recorded over 60,000 infections. Binh Duong has become the country's most critical COVID hotbed when the number of COVID infections in the province on the two consecutive days of August 20 and 21 has passed that in Ho Chi Minh City.
According to Lieutenant Colonel Thai Doan Bang, Commander of the Central-Region Mobile Police Regiment, all the officers of the unit stationed in Quang Nam province had been fully equipped and were ready to leave later at night.
They were expected to travel 1,000 km and arrive in Binh Duong on the next day.  
The reinforcements are tasked to support local police forces work at pandemic checkpoints and ensure security and order.
Earlier, the Central Mobile Police Regiment had sent 120 officers and soldiers to support Thua Thien- Hue province in controlling the pandemic from May 15 to June 25.  
On August 2, the unit once again sent 50 officers to the province in the face of the complicated development of the pandemic.
On behalf of the 250 policemen to be deployed to Binh Duong, Colonel Nguyen Dac Khanh, Vice Commander of the Central-Region Mobile Police Regiment, promised that all the reinforcements would raise their sense of responsibility and strictly follow the safety regulations and directions on COVID-19 prevention and control, as well as participate actively in fighting all types of crime in the locality.