9th Vietnam and China counter-narcotics conference takes place in Beijing
Chủ Nhật, 10/09/2023, 20:14
PSNews -The 9th bilateral conference on narcotics prevention and control cooperation between Vietnam and China took place on the morning of September 4, in Beijing, China.
The Vietnamese delegation was led by Director of the Counter-Narcotics Police Department under the Ministry of Public Security Major General Nguyen Van Vien while the Chinese delegation was headed by Permanent Deputy Secretary General of the National Narcotics Control Commission Wei Xiaojun.
Vietnam and China are directly affected by transnational illicit drug trafficking. 

To effectively deal with the illicit drug trafficking, Vietnam has taken various approaches, giving high priority to preventing illicit drug trafficking across land, water and air borders.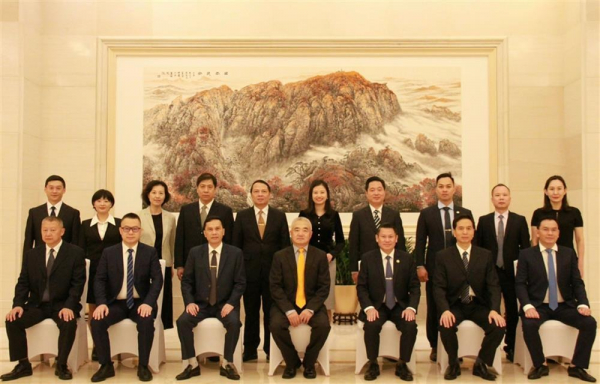 Along with strengthening law enforcement, Vietnam has increase law dissemination, public education to raise people's awareness of the harms of narcotics and preventing narcotics trafficking while effectively addiction treatment models in the community.
In its fight against narcotics, Vietnam also has expanded cooperation with other countries, especially with those that have signed bilateral deals on drug prevention and control. 

In the spirit of the Memorandum of Understanding between the Governments of Vietnam and China on cooperation in the control of narcotics, psychotropic substances and precursors signed in 2001, the two sides have cooperated comprehensively and closely in implementing activities on counter-narcotics, such as maintaining the annual bilateral meeting mechanism between the two countries, regularly exchanging information, teaming up to fight specialized counter-narcotics cases, coordinating to arrest suspected drug dealers and destroy drug production and transportation lines across the border.  
Specially, in July 2019, for the first time, China sent counter-narcotics police officers to Vietnam in coordination with their Vietnamese peers to investigate Case 626T, successfully destroying a large-scale synthetic drugs production line and arresting many Chinese people. 

The case has been a typical example of international cooperation on drug prevention and combat, and also demonstrated the effective cooperation between the two countries in the fight against illicit drugs.
As after the COVID-19 pandemic has been controlled, transnational illicit drug trafficking has appeared to increase, as illicit drug traffickers appear to be more dangerous and agressive with the use of weapons and sophisticated methods. 

The complex nature of illicit drug trafficking requires the two countries to strengthen.
Speaking at the Opening Ceremony, Major General Nguyen Van Vien highly appreciated the results of the coordination and cooperation between the two countries' central-level police agencies as well as police units in the provinces bordering the two countries in recent times.

The Vietnamese official also thanked the host for the good preparation for the conference, and believed that the cooperation in illicit drug prevention and control between Vietnam and China will achieve more practical and good results in the coming time.