Binh Phuoc police support Central Highlands people to return from pandemic-hit areas
15:34 30/07/2021
PSNews – In recent days, as 19 southern provinces and cities are implementing the social distancing measures of Directive No.16, thousands of people and vehicles tried to return home in Central Highlands.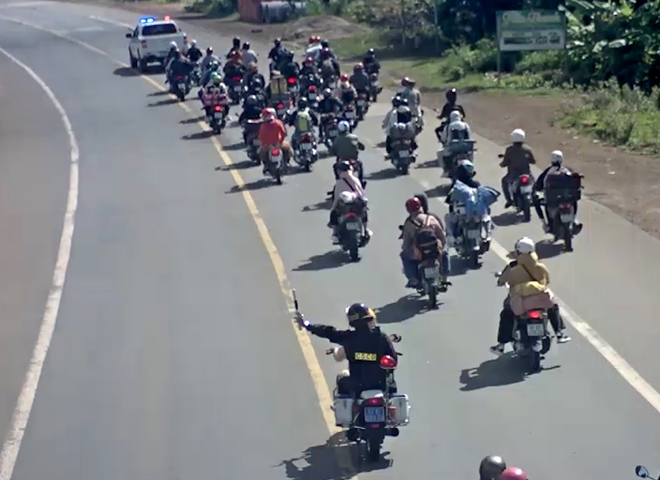 But they had to make health declarations before passing through the Tan Lap COVID-19 checkpoint in Binh Phuoc Province.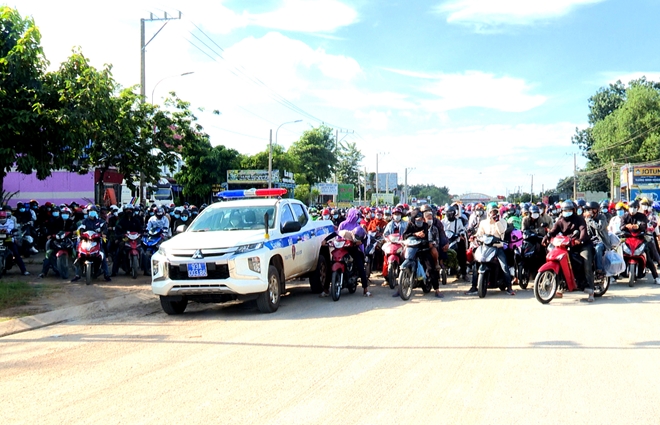 Most of the travelers come from the Central Highlands but they are currently working or studying in the provinces and cities of Binh Duong, Dong Nai, Ho Chi Minh City.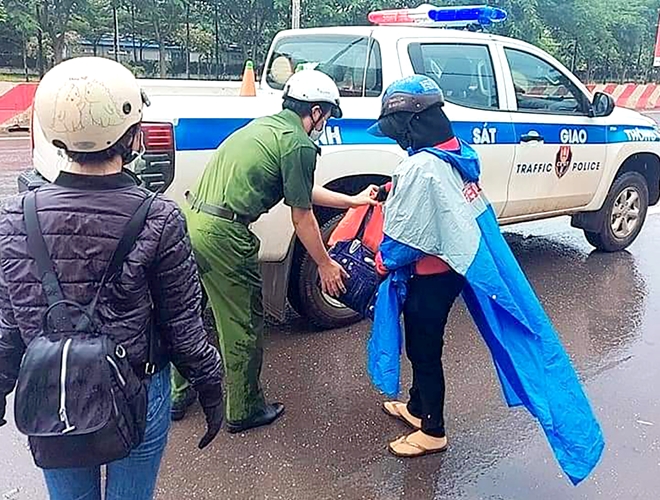 In order to create the most favorable conditions for travelers on their way home while effectively preventing COVID-19 from spreading in the province, the Binh Phuoc Provincial Police Department drew up a plan to guide travelers to go through the province safely.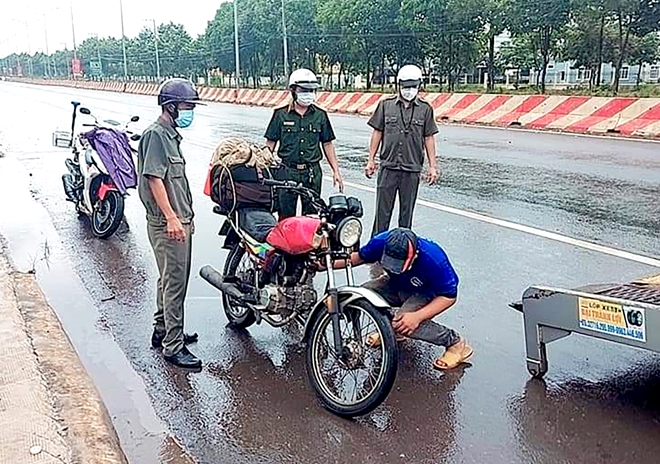 Binh Phuoc police officers and soldiers along with local functional forces worked around the clock to support thousands of people to return home through Binh Phuoc Province.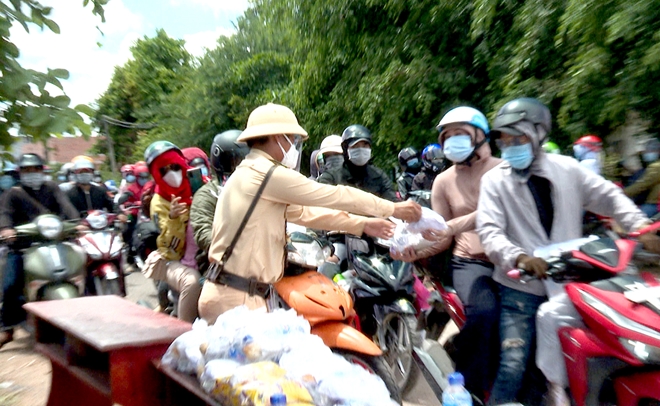 During the time, local police force provided cakes, milk and water to the travelers, to energizing them on their long journey back home.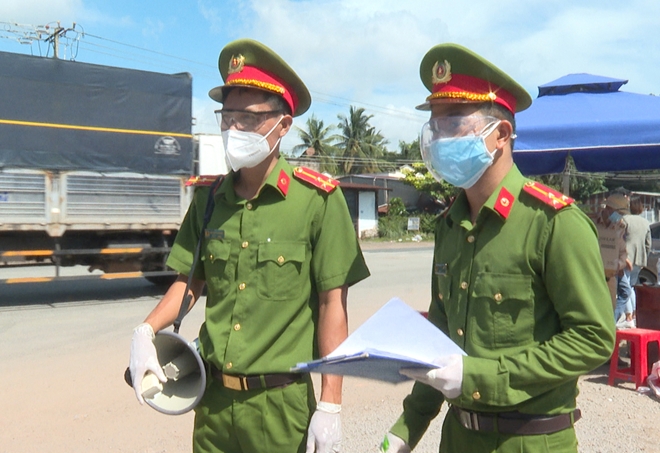 On-duty police officers checked personal documents of travelers, their valid COVID-19-testing certificates, and asked them to make medical declarations.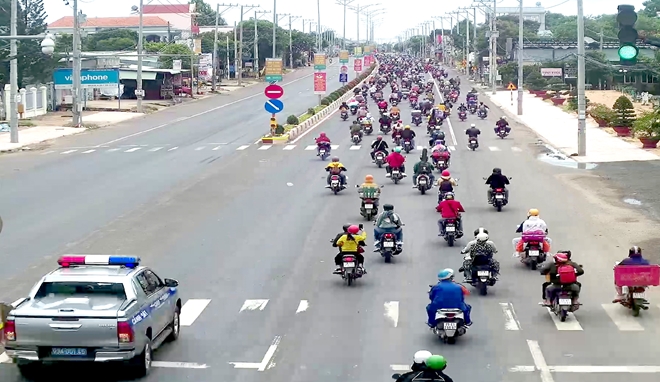 Over the past days, the Binh Phuoc police forces have provided support for 15,000 people on vehicles of all kinds, mainly motorbikes, to go home through the province.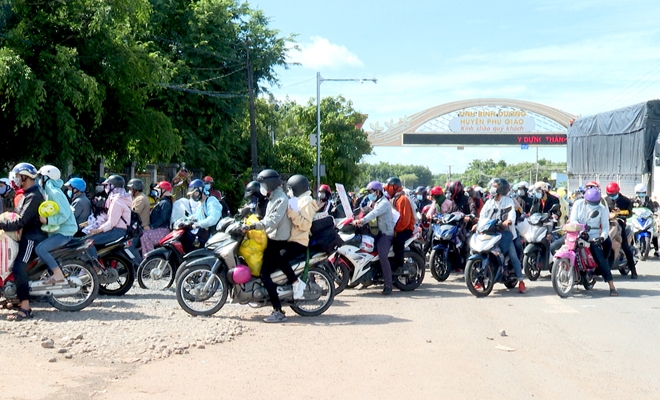 According to Colonel Pham Chi Lan, Deputy Head of the Dong Phu District Police Station, each day, the local traffic police in collaboration with functional forces escorted 4 - 6 groups of travelers, each of hundreds of people, to go through the province.