MPS considers connecting its database system with national population database
20:30 25/03/2021
PSNews - Lieutenant General Nguyen Duy Ngoc, Deputy Minister of Public Security (MPS) held a meeting to discuss the connection between the National Population Database with the MPS professional databases on March 24.
According to reports at the meeting, the connection of the two database systems will help reduce paperwork and save people time as well as improve the quality of public services.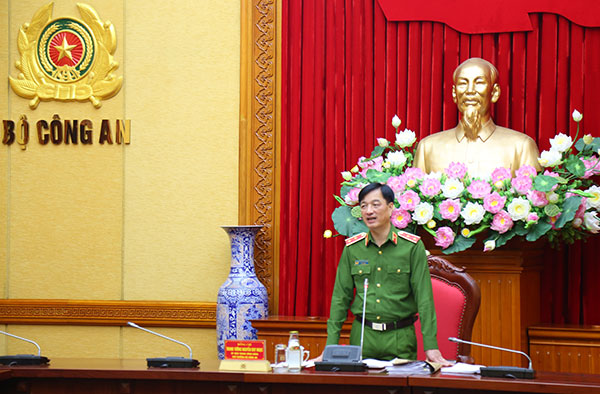 Deputy Minister Nguyen Duy Ngoc speaks at the meeting.
Currently, the MPS has successfully tested the connection of the national population database with the MPS administrative violation database. With the connection, when officers enter the identification number of the offender, all personal information about him/her will automatically be filled in the administrative penalty form and the decision on the penalty.
At the meeting, representatives of the professional units under the MPS discussed solutions for the remaining issues so as to successfully connect the two database systems as soon as possible.
At the meeting.
Speaking at the meeting, Deputy Minister Nguyen Duy Ngoc emphasized that the connection between the national population database and the MPS professional database system will very much support the operation of the Public Security Forces.
According to him, other sectors such as social insurance, education and health should also integrate their database systems in the national population database so as to improve the quality of State management of public services and reduce administrative procedures.
In the coming time, Deputy Minister Nguyen Duy Ngoc asked relevant professional units to urgently review digitalized and synchronized data to prepare for the connection while coordinating with the Police Department for Administrative Management of Social Order to successfully connect the two databases systems in line with legal regulations as soon as possible.