Traffic police in Quang Nam support people returning home from pandemic-hit areas
15:36 30/07/2021
Due to the severe impacts of the recent COVID-19 outbreak, a large number of people, originally from North Central provinces, went home from the COVID-19 hotspots of Ho Chi Minh City (HCMC) and some southern provinces.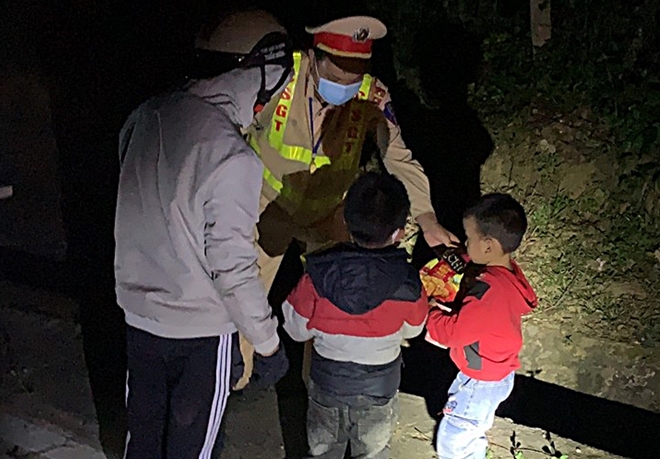 A policeman gives the children candy.
On the long journey back home, they reached Quang Nam and received supports from the local traffic policemen who were on duty along the road.
The police offered them free fuel, meals and place to rest before they continued their trip.
A group of people returning home reached the Lo Xo Pass in Phuoc My commune, Phuoc Son district, late at night when it rained heavily. The policemen at the checkpoint measured their body temperature and helped them make health declarations. The police of Quang Nam then escorted the people to Da Nang safely.
Photos of policemen helping people on the way to their hometowns or home villages.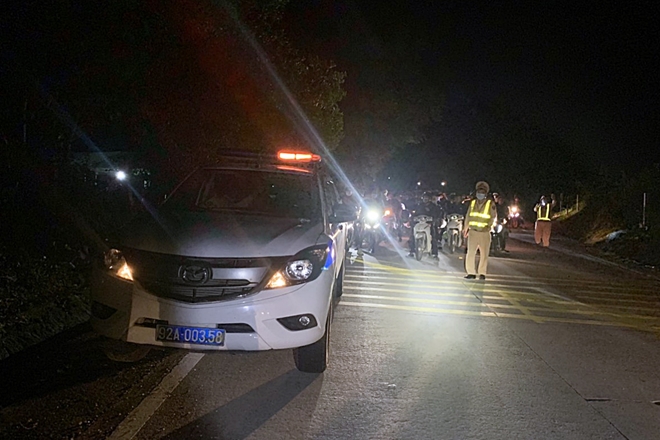 A police car leading the team of travelers at night.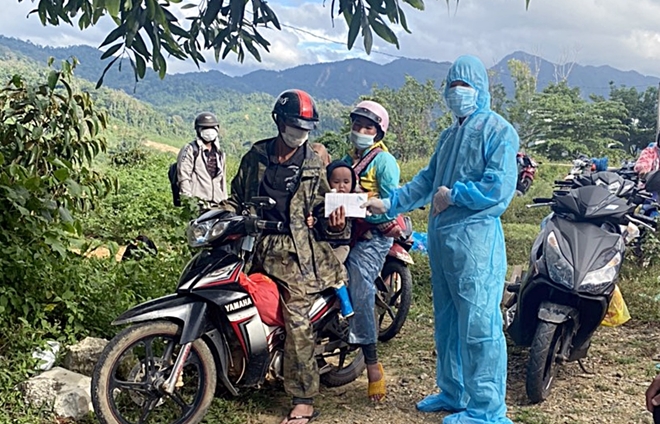 The police donate to support a poor family on their way back home.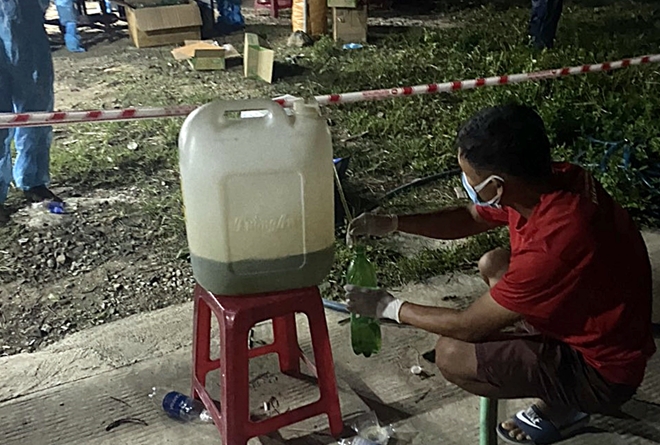 Free fuel for the travelers.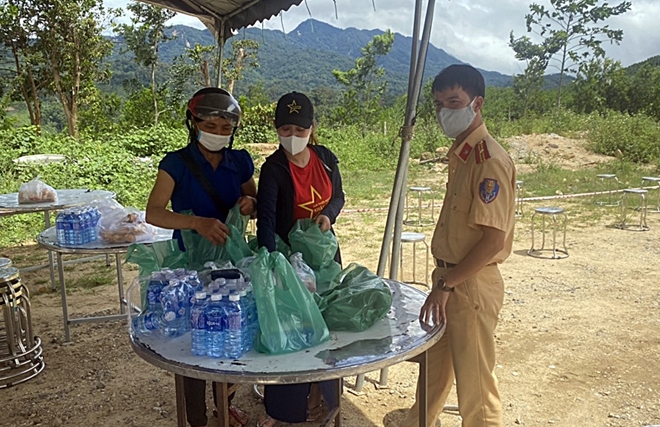 Drinks and food for the travelers.